Little Mix Break Their Silence On Upcoming Show 'The Search'
ITV
It's not just Simon Cowell that's bringing a group show to our screens. Little Mix recently announced their new show, 'The Search' set to air in 2020, in hope to find a record deal worthy group. Here are all the latest details.
THE WINNERS OF X FACTOR: THE BAND REVEALED!
'The Search' coming to BBC in 2020
Little Mix stopped by Kiss FM to talk more about their brand new show 'The Search' hitting our screens very soon. They expressed their excitement for the release of the series and how intrigued they are to see how the UK respond to it.
We've had so many auditions so far as well. So, at the end of January, we'll start the actual filming, the audition process. And the winner comes on tour with us in the summer.

Perrie Edwards, Little Mix
That's right. Whoever wins 'The Search' will join Little Mix on their 2020 summer tour!
Little Mix started out on 'The X Factor'
Little Mix first started out on X Factor, which birthed their life changing career as an award winning girl group. For the first time, Simon Cowell will compete with his own contestants, as the rivalry between them both continues. Although, Little Mix haven't directly said they are in competition with Cowell, they're totally convinced their show is going to be a hit with UK audiences.
GABRIELLE UNION RESPONDS TO AGT AFTER RACIST COMMENTS
X Factor contestant reveals why he wouldn't have taken part on 'The Search'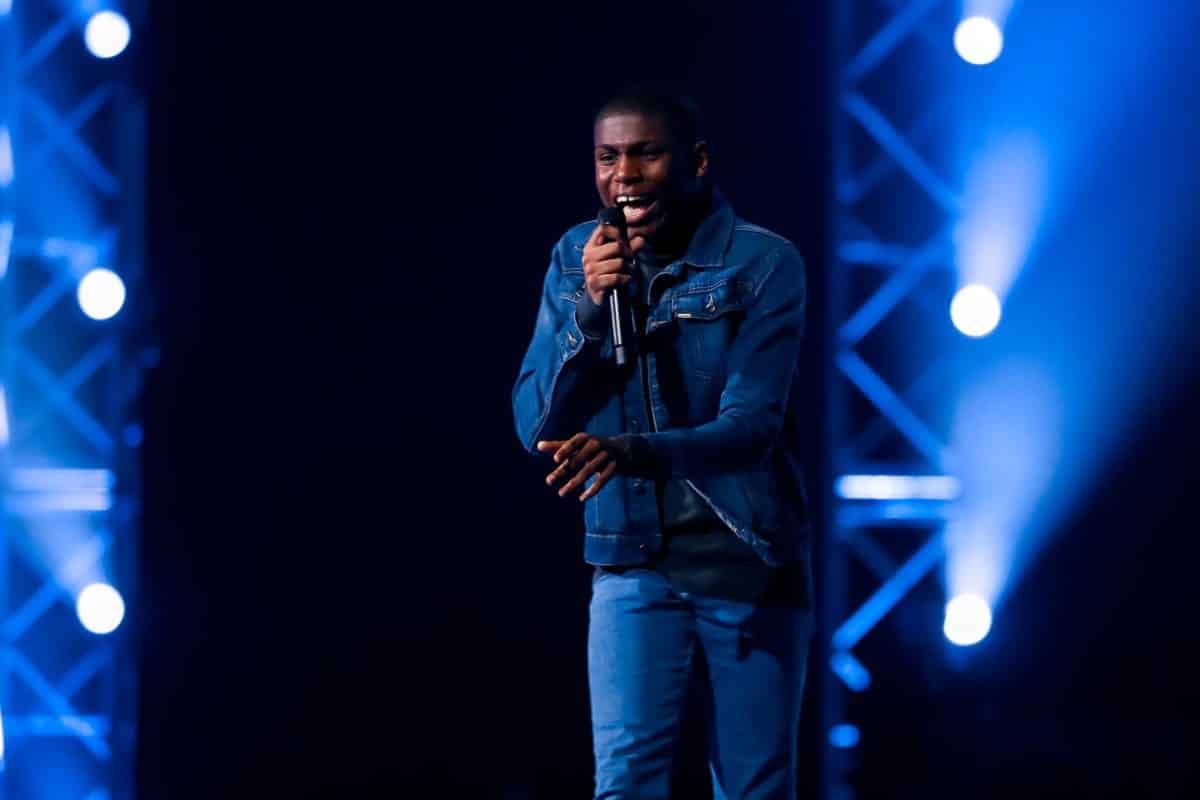 Boaz Dopemu, member of runner up band on 'The Band', 'Unwritten Rules', revealed the reason he chose X Factor over The Search in a recent interview. He told the Metro that the BBC show is too 'new' and that X Factor provides him with more 'confidence':
'With Little Mix, because it's such a brand new idea I wouldn't have felt as comfortable as this. X Factor has been running for such a long time, it is such a staple in British TV so I just think I have more confidence in going for something that has been tried and tested.

Boaz Dopemu
THE REASON WHY BLAKE SHELTON AND GWEN STEFANI CAN'T GET MARRIED
Think you have what it takes? Apply for 'The Search' now!
You still have time to apply for 'The Search' but be quick! You have until 10th January. Click HERE for more information!
'The Search' debuts early 2020 on BBC.
Let us know what you feel about this article