Grimes Admits She Changed Her Daughter's Name to "?"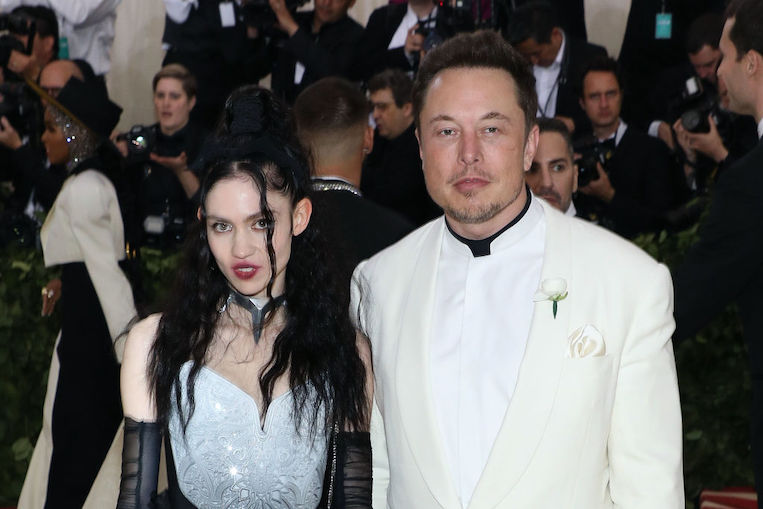 Photo by Taylor Hill/Getty Images
Grimes recently shared an update about her and Elon Musk's daughter. Grimes, whose birth name is Claire Boucher, also shared that she refers to herself as "C" in a recent tweet. The artist explained that it is her nickname, standing for the speed of light.
Grimes Says The Government Won't Recognize Her Daughter's Name
Grimes' update on the name of her and Musk's daughter reflects their unconventional approach to parenting and naming their children. She shared the update about her daughter's name following the publication of a rarely-seen photograph of the child with her and Musk.
In a tweet on March 23, Grimes explained that the government won't recognize the name, but it represents curiosity and the eternal question. Alongside the tweet, Grimes posted a rare photo of her and Musk's baby girl. The picture showed the child sporting a red onesie and neon hair, matching her mother's ensemble and hair color in a side-by-side snap.
The couple welcomed their daughter via surrogate in December 2021 and initially named her Exa Dark Sideræl Musk, but Grimes has since revealed that they now refer to her as "Y," "Why?" or just "?".
While Grimes and Musk's unconventional approach to naming their children might surprise some, it's not the first time they have chosen unique monikers. Their 2-year-old son's name is X Æ A-12, which they call X for short.
Grimes and Musk's relationship has also been the subject of media attention, and the artist confirmed in a tweet in March 2022 that they had broken up again. However, she emphasized that Musk is still her best friend and the love of her life, and she is dedicated to "The Mission," which is unclear but may refer to her artistic endeavors.
Y 🐉 C pic.twitter.com/esTg8e5Gr7

— 𝔊𝔯𝔦𝔪𝔢𝔰 (@Grimezsz) March 23, 2023
Why Does Grimes Call Her Daughter "?"
Grimes may refer to her as "Y," but it has left many people wondering about the meaning behind this one-letter moniker. The singer was quick to enlighten her fans about it and explained that she chose one that reflects their love for science and exploration.
In a recent tweet, Grimes shed some light on the inspiration behind her daughter's name. She explained that "Y" represents curiosity, the eternal question, and more. This explanation is consistent with Grimes and Musk's tendency to choose names that are unconventional and have deeper meanings.
Grimes has also revealed that she and Musk call their daughter Sailor Mars, which is a reference to the Sailor Moon series. However, they ultimately settled on Exa Dark Sideræl as a compromise. Grimes had originally wanted to name their daughter Odysseus Musk, but Musk was not sold on the idea.
Let us know what you feel about this article