Drag Performance 'The Voice' Coaches Regret Not Turning For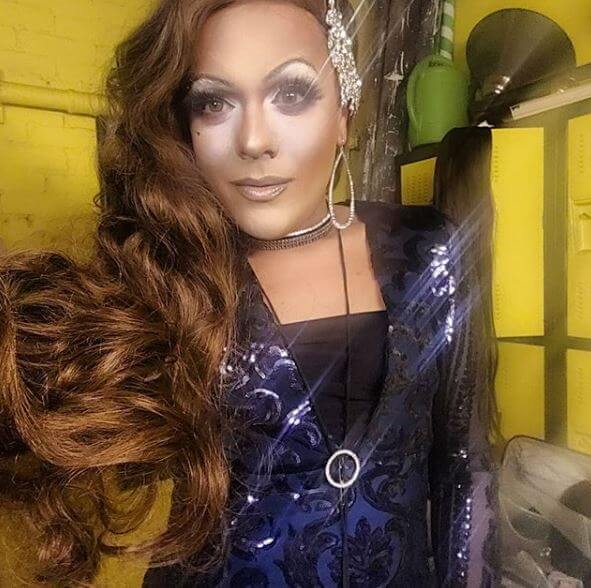 Instagram
Talented singer and drag performer Jay Miah failed to turn any coaches' chairs on The Voice Season 17 premiere Monday night. However, they seemed to regret their decision when it was already too late and Gwen got up to give him a hug
It sounds like this is one case where being able to see the artist auditioning may have had an effect on the outcome. Let's take a look at Jay's audition and what the coaches had to say to him.
Who Is Drag Performer Jay Miah?
Jay Miah is 30 years old and from Tampa, Florida. Jay is a drag performer, although he didn't dress in drag for his blind audition, saying he wanted to "just be me." He says that he's often mistaken for a woman because of his voice, which is exactly what happened on The Voice.
Jay performed "Never Enough" from The Greatest Showman. His voice was undeniably strong, but it wasn't enough to turn any of the coaches' chairs. When the performance was over and they got to see him, they were shocked.
"Where's the singer?" Blake commented, while Kelly tried to press her button too late. Gwen got out of her chair to give Jay a hug and tell him his performance was "so gorgeous."
Why 'The Voice' Coaches Regret Not Choosing Jay Miah
"You have an incredible gift," Kelly told Jay, while Gwen described his voice as "intense" and "passionate." She added, "I'm sorry I didn't turn. I feel dumb now about it."
Kelly went on to mention hearing Jay's "nerves," but told him he was "born for Broadway." Blake commented that Jay's voice was stronger in the higher range and not as good in the lower register. However, he added, "If we could have seen you perform, we would have all hit our buttons. It'd be a no-brainer."
It's interesting that Jay's voice wasn't enough to hook the judges on its own, but knowing it was a man singing might have changed their minds. Unfortunately for Jay, the auditions are all about the sound.
'The Voice' Premiere Ratings
So how did The Voice do in its first episode of the season? According to the Hollywood Reporter, the show had 8.84 million viewers on its first night, with a 1.7 rating among adults ages 18-49. This was reportedly lower than last fall's premiere (2.0 with 9.66 million viewers), but close to its fall average (1.7 with 9.25 million viewers).
A second night of blind auditions airs Tuesday at 8/7c on NBC. Which artist from the first episode do you think has the best chance of winning the season? Let us know in the comments.
Let us know what you feel about this article