'BGT' To Be Replaced With Another Show — Will Simon Cowell Be A Part Of It?
NBC
Unfortunately, Britain's Got Talent won't air this year on ITV due to ongoing COVID-19 restrictions. However, it seems ITV is planning to replace the primetime talent show with something new and all is in the air as to whether Simon Cowell is involved.
All The Details: What Show Will Replace 'BGT'?
The nature of Britain's Got Talent makes it almost impossible to film during a pandemic, especially during auditions. Normally, the show is gearing up to air at this time in the year, but due to ongoing restrictions, the show will take a break for the first time in history.
RELATED: YOUNG 'BGT' CONTESTANT SINGS EMOTIONAL SONG ABOUT LOSING A FRIEND
Replacing it, however, is an exciting new show according to ITV's CEO Dame Carolyn McCall. Appearing on The Media Show on BBC, McCall told viewers that the popular TV channel has something 'lined up' to make up for BGT's absence.
"We have something lined-up and we will be able to tell you about that shortly," she told viewers. After being pushed to reveal more information, McCall confessed to working on something 'fantastic' to fill BGT's slot this April.
McCall was also asked about the possibility of the new show being similar to BGT's talent competition format, to which she replied: "Maybe." The ITV CEO also did not rule out Simon Cowell's possible involvement in the channel's new project, refusing to give a definite answer.
"The reason BGT couldn't come is because of the pandemic. A lot of the acts come globally and because of travel we just couldn't do it," she added.
McCall did reassure fans however that the show will return next year as normal.
'The X Factor' Also Set To Return In 2022
Despite Simon Cowell's time away from the big screen, it seems he has big plans for next year with a return of The X Factor.
RELATED: 'BGT' GOLDEN BUZZER DUO RETURNS 5 YEARS LATER FOR 'CHAMPIONS' [VIDEO]
The TV judge is set to bring back the singing competition show with 'some changes' in 2022, according to The Sun. "Simon wants to keep everyone on his sets safe and let 2021 play out. But he feels, after a much-needed break, X Factor 2022 will be good to go, with some changes," an insider revealed.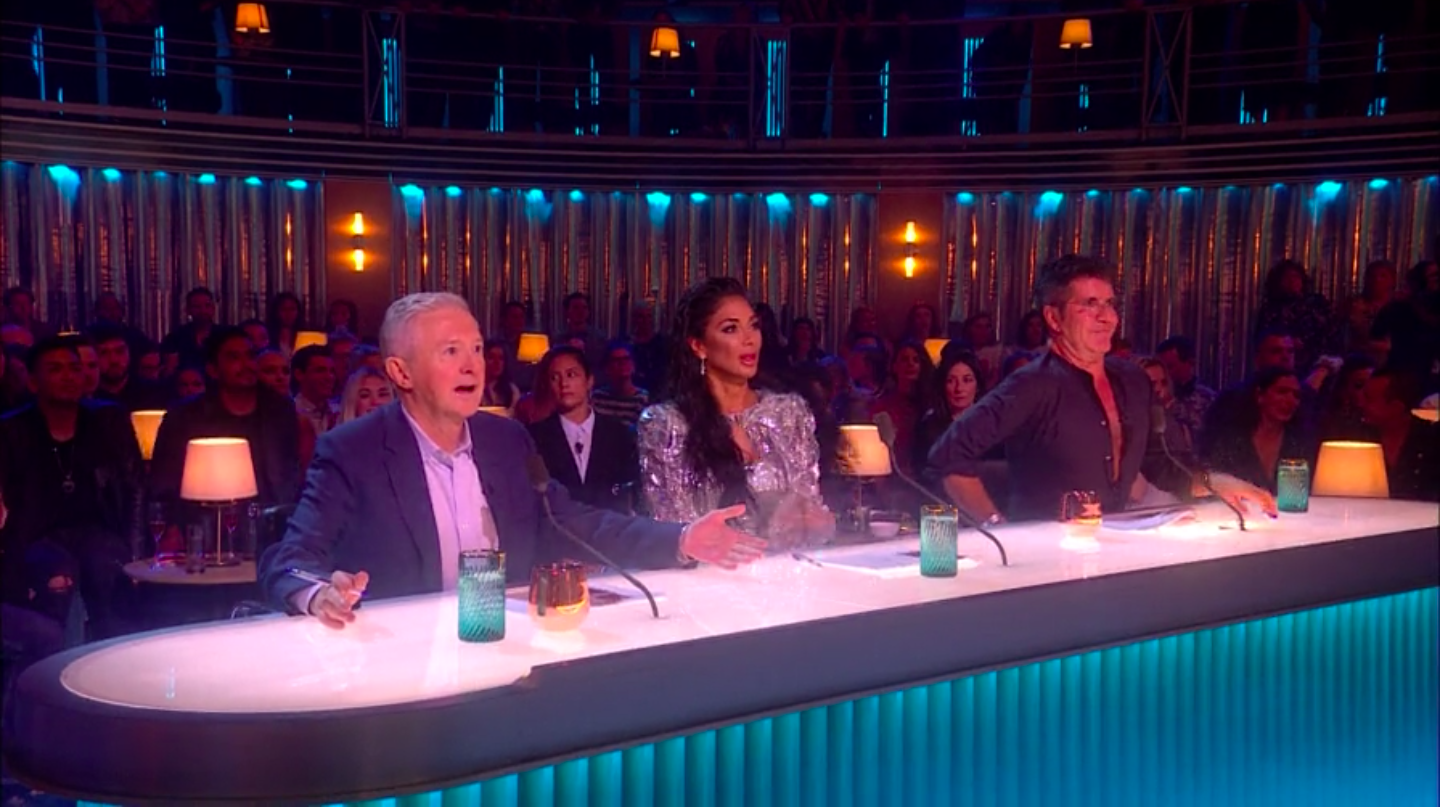 Already, speculation has started over the judging panel, with Cheryl tipped to return. An insider told the Daily Mirror that there is a chance Cowell has his eyes on the singer. "He brought her back on TV with The Greatest Dancer and could do the same with the new series of X Factor," they said.
Let us know what you feel about this article