Stunning Performance on 'Britain's Got Talent' Teaches Valuable Lesson About Saving The Planet [VIDEO]
ITV
Tonight's Britain's Got Talent episode saw the last batch of auditions as the show ends until further notice. Find out how the judges responded to this stunning performance that taught us a lesson or two on preserving our planet.
Body artist auditions on 'BGT' with a powerful message to the world
Johannes Stoetter, a body artist from Italy took to the BGT stage tonight, keen on highlighting a particular issue that is facing our planet. Using his incredible talent to reinvent himself into underwater animals, Stoetter and his crew amazed the judges and the audience with his audition.
SEE ALSO: SIMON COWELL DOESN'T BLINK AT KNIVES BEING THROWN AT HIM ON 'BGT' [VIDEO]
Whilst the dance performers floated across the stage which was designed to replicate an ocean, a narrator spoke through the ongoing crisis that the planet is facing due to plastic waste.
"OMG I'm loving this oceans act. Just truly beautiful & so unique. I personally found that really stunning to watch. I did not know that they were humans. Just wow," wrote one user, reacting to the performance via Twitter.
"This act is so mesmorsing and is a real nod to David Attenborough and Blue Planet 2. I am pleased that they addressed the plastics in the oceans dilemma. The fact that the animals turned to people was very breathtaking and original. It made it look very realistic," wrote another.
SEE ALSO: SIMON COWELL STOPS UNDERWATER ESCAPE ACT AFTER CONTESTANT NEARLY DROWNS ON 'BRITAIN'S GOT TALENT'
"Our planet is precious, as well as the world around us. We also need to take care of what's beneath the surface. The ocean," began the narration in the theatre. "Home to half of all life on earth today, our oceans cover over 70% of this planet. For many years we believe that nothing we could do could have an effect on our oceans. We were wrong."
Amanda Holden and Alesha Dixon share their favorite moments from 'BGT' Season 14
Amanda Holden and Alesha Dixon have taken to the Britain's Got Talent YouTube page to discuss all things BGT! Holden started off her quarantine message saying he was particularly taken back by nurse, Beth Porch: "She just blew us away. She's an everyday hero." Porch tested positive for Coronavirus shortly after her audition but is now back at work, helping all those in need.
SEE ALSO: 'BRITAIN'S GOT TALENT' JUDGE'S NET WORTH: DAVID WALLIAMS, SIMON COWELL, AMANDA HOLDEN AND ALESHA DIXON
Dixon also joined in from her home, sharing her favorite act of the season. "Of course I think Nabil performed the most outstanding audition this year. He was just a force of nature. Really edgy, really different, fearless, and that always, always wins with me," said Alesha on her Golden Buzzer act this year.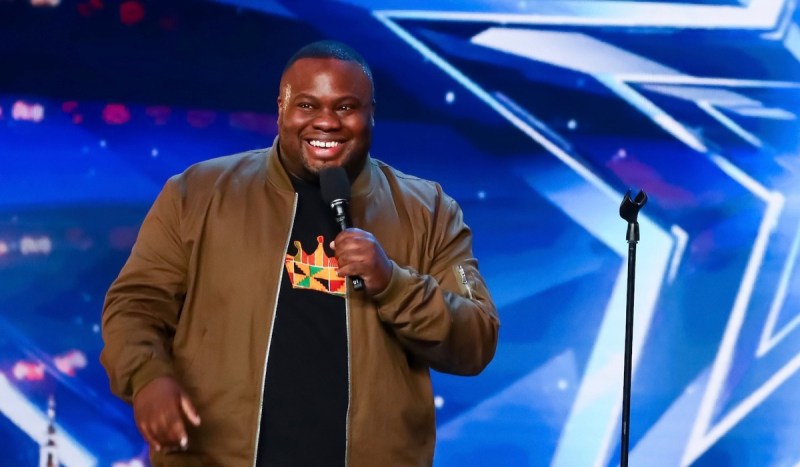 Catch Britain's Got Talent when it returns this Autumn for the live shows on ITV.
Let us know what you feel about this article