Simon Cowell Misses 'BGT' Taping After Testing Positive for Covid-19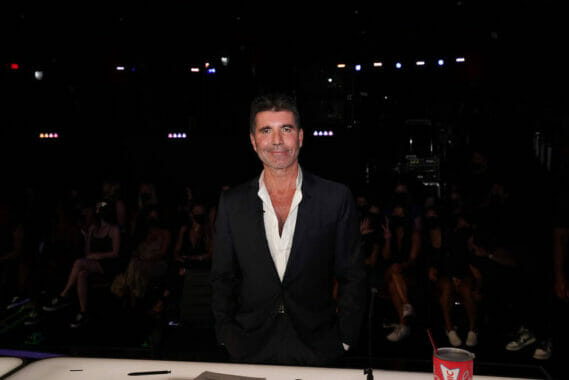 Elizabeth Morris/NBC
Simon Cowell tested positive for Covid-19 ahead of the start of Britain's Got Talent auditions. The popular talent show judge is currently isolating at home until he is able to rejoin the show. Cowell has been having a rough month. This news comes weeks after he broke his arm in a second electric bike accident.
Cowell was not able to join judges Amanda Holden, Alesha Dixon, and David Walliams during Thursday's taping of Britain's Got Talent. The show has been off the air since 2020, the 2021 season was cancelled because producers found it impossible to film during the rise of Covid-19. Viewers will have to wait a bit longer to see their favorite judge give aspiring singers brutally honest criticism.
Cowell's year is off to a rocky start as he is still recovering from a broken arm due to another electric bike accident. In 2020 the former A&R executive underwent six hours of surgery because of a different electric bike accident. The surgery consisted of doctors having to put a metal rod in Cowell's back. That injury caused him to miss the entire 15th season of America's Got Talent. His spine was nearly crushed. Cowell's apparent love for danger will surely be seen on his new show, America's Got Talent: Extreme.
On Christmas Eve in 2021, Cowell proposed to his longtime girlfriend Lauren Silverman. The couple share a 7-year-old son, Eric.
There is no word if Cowell's absence will hurt Britain's Got Talent's production. As of now UK Covid restrictions require those who are infected with Covid to isolate for ten days. They are able to leave the house after five days if they meet certain conditions.
Let us know what you feel about this article