Sexy 'BGT' Contestant Joins OnlyFans After Shirtless Male Strip Act Goes Viral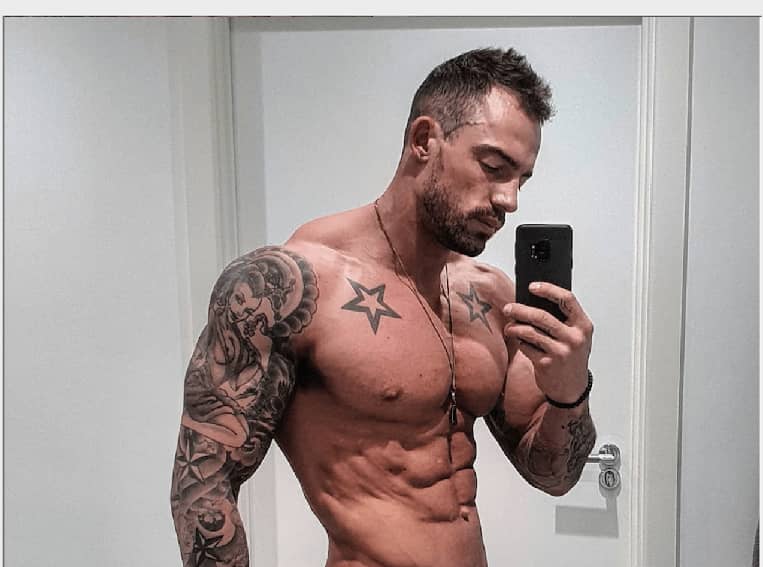 Instagram/Ash Edelman
Forbidden Nights was simply put, a 'BGT' act that was so sexy, it's just hard to forget. They ditched their shirts and put on an incredible show for everyone. It's no surprise that one of the members of the group, Ash Edelman, went on to create an OnlyFans account after appearing on the show in 2015.
Member Of 'BGT' Strip Act Forbidden Nights Joins OnlyFans
This viral 'BGT' act started when one member of Forbidden Nights, Lewis Codling took the stage. It seemed like it was going to be a solo singing act but it turned out to be so much more. He began singing an a cappella version of "Let's Get It On" by Marvin Gaye before he pretended that his microphone wasn't working. Crew members came out onto the stage to help out, but it turns out they were members of Forbidden Nights in disguise.
SEE ALSO: HOW TRISHA PAYTAS WENT FROM RAPPING ON 'AGT' TO MAKING MILLIONS ON ONLYFANS
They launched into an exciting number where they ripped off their shirts on stage and danced along to the song. They ripped off their pants by the end of the performance. The audience went absolutely wild and they were voted into the next round of the competition. Their audition now has over 82 million views on YouTube.
Though they didn't win the show, they certainly stole the hearts of everyone watching at home. Forbidden Nights has gone on a UK tour and even has a London residency for their iconic strip show. Some of their shows have been postponed due to the ongoing coronavirus pandemic but they continue to post content that fans love on Instagram.
All About The Dancer That Joined The Adult Site
Forbidden Nights member Ash "Ozzy" Edelman is showing off a different side of himself on his OnlyFans page. He first advertised the page on his Twitter account in 2017. According to his bio on the adult site, he offers "in-person muscle worship" along with posting exclusive content for his fans. The sexy performer has posted over 420 posts on OnlyFans since creating his account. He charges $12.49 for a monthly subscription.
"We've stepped away from the traditional male strippers. We show our arse but not the front. Basically, most of our show is around our talent and our skill and the bonus to it is we are good-looking lads who have good bodies" Ash said in the past about dancing with Forbidden Nights.
Ash has been a trainer for 10 years and a professional bodybuilder for three years. He has won five titles and trains people and prepares them for competitions. Ash also often poses for snaps with his wife Maria. The pair are literally the hottest couple ever and are relationship goals for his 112,000 Instagram followers.
There is no shortage of shirtless muscle pictures on his Instagram account along with pictures after hard-hitting workouts in the gym.
Ash posts videos on YouTube showing off his daily workouts, offering workout tips and diet advice.
SEE ALSO: FORMER 'X FACTOR' CONTESTANT MAKES NEARLY $1M PER MONTH ON ADULT SITE ONLYFANS
Would you subscribe to Ash's OnlyFans account?
Let us know what you feel about this article