'Rupaul's Drag Race' Season 14 Queens Play Would You Rather Ahead of Premiere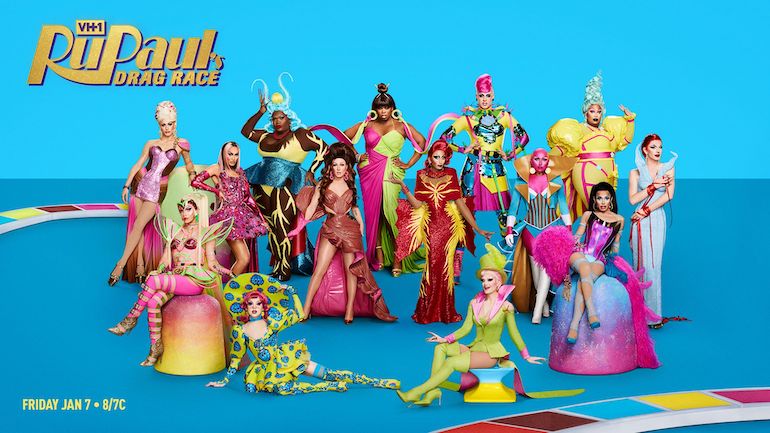 Vh1
The Rupaul's Drag Race Season 14 contestants recently played a game of Would You Rather as part of promotion for the upcoming game changing season. Past contestants were on the mind as each of the queens were presented with scenarios that highlighted some iconic moments from previous seasons.
The new season of Drag Race kicks off this Friday at 8 p.m. ET on VH1. The new RuPaul's Drag Race queens are ready to snatch the championship while looking fabulous. They each brought their A-game to the five minute clip to give their best first impressions to the Drag Fandom.
From the makeup to the ensembles, each contestant did their best to show their personality and shade, and to create an iconic moment that will live in the social media world for years to come.
The game of preference featured Deja Skye, Alyssa Hunter, Jasmine Kennedie, June Jambalya, and others as they showed their gift of gab and their knowledge of popular past contestants.
Rupaul's Drag Race Queens Are Ready to Show Their Stuff
The video opened by asking the contestants would they rather pick to get roasted by past contestant Utica or wear Lala Ri's bag look? The question allowed the contestants to reminisce about Lala Ri's iconic, yet panned bag look during her Season 13 run.
Season 13 contestant, Utica was equally panned for her Nice Girls Roast performance. She was so cruel that Rupaul flipped her off twice. Maybe that is why most of the contestants have rather worn LaLa Ri's bag look.
Controversial contestant Maddy Morphosis was also featured heavily throughout the promo. Fans have been divided since the announcement that a cisgendered straight-identifying male would be competing this season. Although there is backlash, there is no doubt that fans will continue to make Drag Race a top rated show. Season 13's premiere brought in a total of 1.3 million viewers. That was the most watched episode in the history of the show.
The video also continues to live up to this year's Willy Wonk and the Chocolate Factory aesthetic. It was announced that Season 14 of Rupaul's Drag Race will feature a twist. The Rupaul chocolate bar will add another layer to how a contestant could win the season. There is a tight lip surrounding what the chocolate bars actually mean, but in the trailer we hear Ru say that only a candy bar can save a contestant.
With Jennifer Lopez, Lizzo, Alicia Keys, and more all set to make appearances this season. The next installment of Rupaul's Drag Race will surely go down in history.
Let us know what you feel about this article