Ranking 'America's Got Talent' Judges on Who I'd Want to Date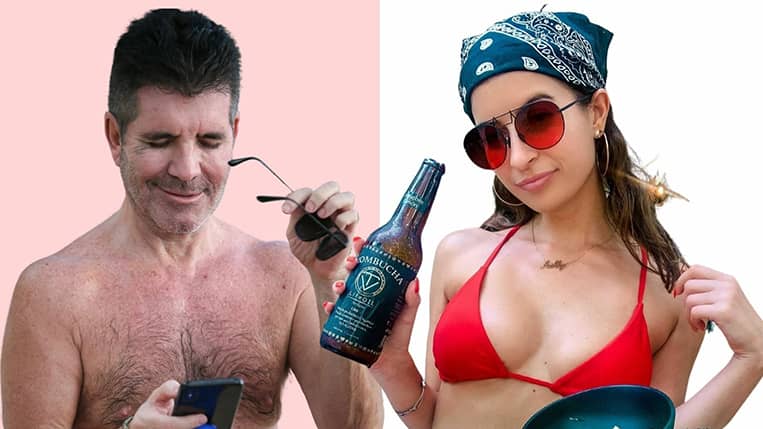 Getty GC Images Ian Lawrence / AshleyGiov IG
The judges on America's Got Talent have formed an opinion on everything. From dance troupes, to comedians, to skilled archers who shoot apples off of Heidi Klum's head. But, we think it's time for them to be judged this time. So, I am ranking the AGT judges—Heidi Klum, Howie Mandel, Sofia Vergara, Simon Cowell, and Terry Crews—based on who I would want to date.
1. Is Terry Crews Date-able?
While not technically a judge, I'm going to include Terry Crews in this list because he's been hosting AGT since 2019, and I have low-key been obsessed with him ever since watching White Chicks at age 12.
In terms of dateability, Crews is number one on my draft list (Get it? Because he used to be a pro athlete?). He's funny, buff, has a great smile, and always seems to have a positive attitude. He also was one of the first men to openly speak out following the #MeToo movement, and works with Safe Horizon, Peace Over Violence, Polaris Project, and countless other non-profit organizations.
RELATED: 10 THINGS YOU DIDN'T KNOW ABOUT TERRY CREWS BUT SHOULD
He's been married for over 30 years, which is pretty impressive for a celeb. Oh, and if that doesn't have you swooning, he also released his own furniture design collection in 2017. We love a man with taste!
2. Would I Date Modern Family's Queen: Sofia Vergara
Sofia Vergara is one of those people that you look at and think, "Damn, God really does pick favorites." Even in super old clips of her as a teen hosting some random travel show, she looks f-ing flawless. She's also married to another mega hottie—Joe Manganiello—so you can assume she's doing something right as a romantic partner besides just being a babe.
You might not know this, but she has her own clothing line and is launching a beauty brand, too. While I doubt that wearing her products will make me look like her, I do love a business-minded babe.
3. Super Model Heidi Klum And Me? Maybe…
There's no denying that Heidi Klum is a mega babe, and I'm sure nothing hits like telling your friends that you're dating a "super model." It would also be amazing to date someone who's as into Halloween as I am (actually, Heidi is arguably more into Halloween—I've never worn prosthetics for a costume).
However, something about Heidi's vibe doesn't quite do it for me. Or, maybe it's because she posted "All Lives Matter" on Instagram and claimed the reason she did it was because her son told her too. I also don't really like the whole "I'm a super model, but I'm relatable too!" shtick she has going. Like, you don't have to post photos of you sticking your belly out on Instagram to show that you get bloated too, you're still way hotter than most of us and we accept it.
4. I See You, Howie Mandel
I'd be lying if I said that Howie Mandel was my usual type, or someone I'd swipe right on, but I always respect a man who goes for a shaved head rather than trying to rock a comb-over or a toupée. And hey, he's been a judge on America's Got Talent for 10 years, and we love a man who's loyal. Then again, past judges Gabrielle Union and Julianne Hough left the show after only one season because of the "toxic" culture—so maybe Mandel's dedication to AGT isn't a good thing and he just loves the sound of his own voice?
Howie is also known to be a huge germ-a-phobe, which is less strange now that we're dealing with a national pandemic, but still not really something I'd be looking for in a partner. Who's going to go to sweaty clubs and eat late night snacks from food trucks with me? And I can only imagine how the germ-obsession manifests in the bedroom…
5. Finally, Would I Date Simon Cowell?
Looks wise, I can totally see the appeal of Simon Cowell as a silver fox kind of vibe (especially if you have daddy issues). You really can't go wrong with that black t-shirt and jeans combo, IMO.
Personality-wise, it's a no for me. I've already dated a narcissistic older dude that gaslighted me and acted like I was never good enough, I don't need another one (also: see daddy issues). He also smokes cigarettes, which I would maybe let a foreign guy get away with if he was really cute and nice, but I'm not gonna risk secondhand smoke exposure for a dude that seems like he's kind of an a-hole.
I know, I know, Simon from AGT is not the same mean, grumpy man from American Idol in the early 2000s, but still. He once admitted that he had never changed his own son's diapers! I get that famous people can just outsource all of the things they don't want to do, but I have a feeling his wife didn't get the same luxury. Even if he's changed, Simon just seems a little too comfortable with the patriarchy for me, which is why he's last on my list.
Let us know what you feel about this article