'The Masked Singer's Episode 1 Clues: We Help You Decode the Celebrities Behind the Masks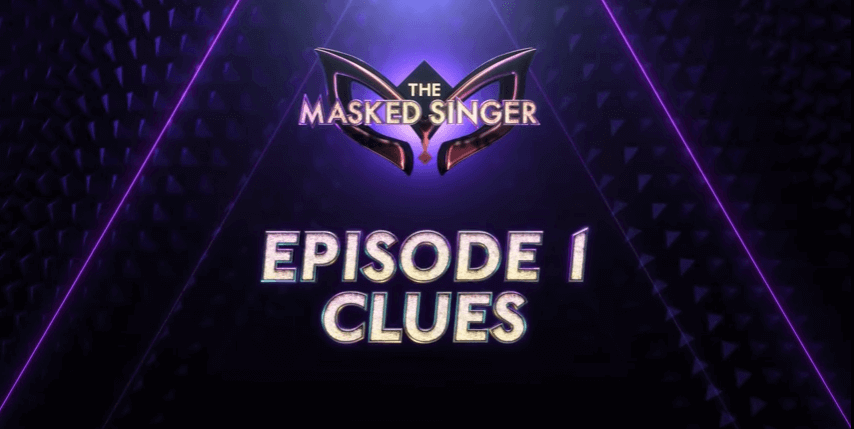 The highly anticipated new show, The Masked Singer, debuts on FOX next week! And FOX just released a new teaser with clues to the identities of the costumed contestants. Now, the guessing game begins! 
Let's take a look at the clues and who could be behind the masks:
Who Is The Peacock?
In the Peacock's clue, we see stacks of chips and a 9-10-Queen-King-Ace in red cards. The hand is missing a Jack, which might be a clue. Could it be Jack Black? Jack Johnson? One of the two from Jack & Jack? Jack someone else? Another option is Dave Matthews, since the card missing is a red Jack and he recorded a song called "Jack of Diamonds."
But if the Peacock is female, there are even more options. It could be Lady Gaga, since she sings "Poker Face." Katy Perry is another possibility, since she has songs called "Waking Up in Vegas" and "Peacock." But those two might be a little too obvious for this. We're guessing the clues will take more decoding that simple connections!
Who Is The Hippo?
For the Hippo, we see five colorful bowls with oranges in the background, then the character holding a pair of colorful hightop sneakers. If this is a hint that the Hippo is a chef, it could be David Chang. He is a celebrity chef who has partnered with Nike on shoes. There's also chef Ayesha Curry, whose husband is NBA player Steph Curry.
But some believe the bowls to be a clue that might mean SUPER Bowls. An earlier preview showed that the contestants have combined a total of 4 Super Bowl titles, so it couldn't be Tom Brady. But it might be someone like Terry Bradshaw or Joe Montana, who each won 4! Esera Tuaolo could be the Hippo as well. He was on The Voice a few seasons ago, was a professional football player who went to a Super Bowl, and clearly has some vocal abilities.
Who Is The Monster?
The Monster's clue is a graffitied subway that says "GHETTO" on the side and "BOO!!!!" on the top. The video then pans to an old school boombox. This would make it seem that the Monster may be a rapper from the 80's or 90's. Unless it's one of the LMFAO guys, since it's their style too. Could it be Missy Elliott? Or Usher, who had a song called "My Boo"? An obvious connection would be Lady Gaga, since her fans are called monsters, but there's no way it's that easy.
Another thought we had is that it could be Ghostface Killah from the Wu-Tang Clan. The paint on the subway kind of looks like a ghost and since the top says "BOO!!!!" it seems possible. Most people might have missed that watching the clue too! Plus, he was popular in the 90's, when boomboxes were prominent.
Who Is The Unicorn?
We get the absolutely least from the Unicorn clue. Just some earrings? From that, we're guessing it's someone in the fashion world. Maybe Kendra Scott? Her company is a "unicorn company" after all (meaning a privately-held startup that is valued at over $1 billion). Or is the jewelry clue more obvious, someone like Jewel for instance? This one has us stumped.
Who Is The Deer?
The Deer clue shows a stuffed horse then some gauze pads. The clear first thought here is that it could be a doctor. Dr. Phil? Dr. Travis Stork from the TV show The Doctors? Dr. McSteamy from Grey's Anatomy? Neil Patrick Harris, who famously played Doogie Howser and entered the Tony Awards on a puppet horse?
Going away from the doctor thing, it's very possible the Deer could be a horse jockey. Victor Espinoza was on Dancing With the Stars a few years ago so it could be him! Mike Smith also just completed the Triple Crown with his horse, Justify.
Who Is The Lion?
Now on to the Lion. She has been the most teased contestant of the whole show! Names have been thrown around from Lady Gaga to Christina Aguilera to Kelly Rowland to Rita Ora to Carrie Underwood to Sia. But the Lion's clue has her seated, smoking from an old cigarette holder, with a man whispering in her ear. WHAT DOES IT MEAN?!
A few fans think it's Lady Gaga because her gloves and cigarette holder are similar to her character's on American Horror Story: Hotel. Some are also saying it's Leona Lewis, whose name translates to Lion. Her voice sounds like the previews we've heard before too. Other viewers have guessed Dinah Jane from Fifth Harmony, who also happens to have a song called "Bottled Up" that talks about smoking and drinking. Carrie Underwood, who I mentioned earlier, has a song called "Smoke Break" too so that could be the connection there.
Aside from singers, could it be an actress? Someone like Jennifer Love Hewitt, who starred in Ghost Whisperer? Blake Lively or Leighton Meester from Gossip Girl? There are way too many options but one thing is for sure, the Lion is set to be the biggest reveal of the season!
Let us know what you feel about this article