VIDEO: 'The Four's Zhavia Announces Release Date for "Deep Down"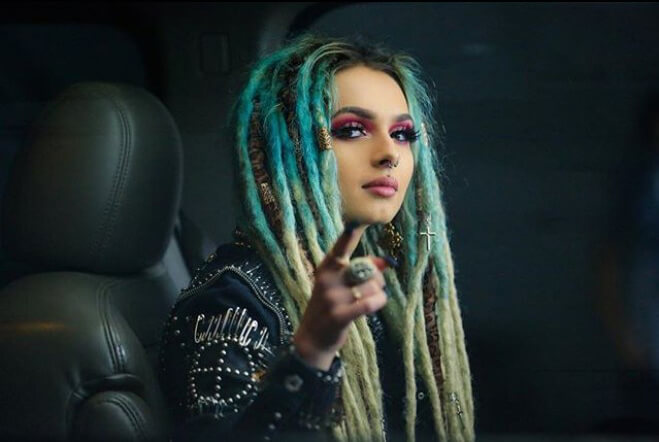 Instagram
On her Instagram story today, Zhavia from season one of The Four announced her new single will drop soon! The song, named "Deep Down," will be her second new track since her appearance on the show. According to the video, it is set to release on August 30th at midnight.
Watch the announcement here:
That's right, on August 30th at midnight, "Deep Down" will be available everywhere! But we've already heard the first verse and chorus from what she released earlier on an Instagram live.
The quick turnaround for her second single, released only about a month after her first single, "Candlelight," could be an indication that her debut didn't do as well as expected. "Candlelight" was a slower song that wasn't in her signature style. I don't think fans resonated with it much. Something about Zhavia seemed to be missing there. And Zhavia had plenty of supporters on The Four so we know it's not a lacking fan base!
"Deep Down," on the other hand, promises to be more in the vein of what she did on The Four. It's definitely a jam and gets the vibe going! This is the kind of music we expected out of Zhavia and I anticipate it will perform much better.
While she's already found some commercial success, on the soundtrack of Deadpool 2 with Diplo, French Montana, and Lil Pump, she has yet to have any successful solo tracks. "Deep Down" could be that breakout moment for her! We'll be anxiously waiting for its release tomorrow at midnight.
Let us know what you feel about this article