Survivor Contestant And Olympian Elizabeth Beisel Is Spilling Major Tea!
Instagram
Survivor players often branch out into different fields after their season. For example, John Cochran and David Wright are now writers for Star Trek: Discovery. Chase Rice went on to become a successful country singer. And Matt Elrod is now a successful actor under the name Wyatt Nash. And even though Island of the Idols is still airing, new castaway Elizabeth Beisel is looking to add author to her growing list of accomplishments.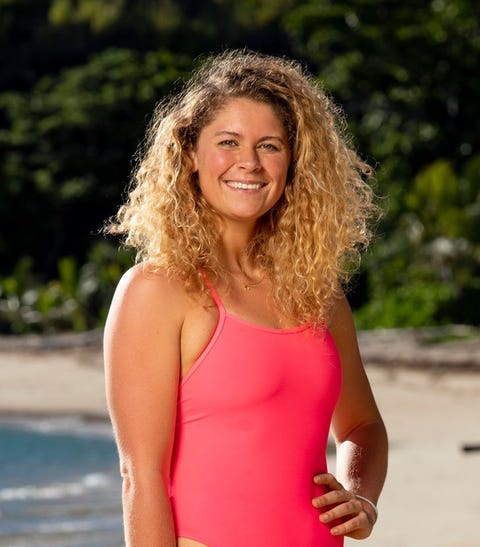 According to the Providence Journal, Olympic swimmer and Island of the Idols castaway Elizabeth has signed a book deal to write her autobiography!
"I started writing down my stories."
In a statement on her Twitter, Elizabeth said that, "[She] finally had the chance to reflect on [her] career for all it's ups and downs." Also, she went on to say, "I started writing down my stories, and I am proud to say that today I signed with a publisher…"
A two time Olympic medalist and former world champion swimmer, she should be able to pull from a lot! Elizabeth retired after co-captaining the American swimming team at 2016 Olympic Games in Rio de Janiero, Brazil. Amazingly, the team finished with a total of thirty-three medals, sixteen of which were gold. Of course, her current stint on Island of the Idols should also make for some great content!
Elizabeth on Survivor
On the first episode of Island of the Idols, Elizabeth not only had the most Confessionals, but she also became the first person to visit the Island of the Idols! And while she may have lost her test, she learned the very valuable skill of making a fire from two Survivor legends, Sandra Diaz-Twine and "Boston" Rob Mariano.
And while she had a rather quiet second episode, she emerged again in episode three, helping in the blindside of Vince Moua. Additionally, she managed to reassure fellow Lairo tribe member Karishma Patel on her position within the game.
Beyond those accomplishments, Elizabeth has also climbed Mount Everest, held eight state high school swimming championships, and has a communications degree from the University of Florida.
Elizabeth's autobiography is scheduled to come out in be released in February 2020. Also, tune into Survivor at 8 P.M. EST on Wednesday to see if Elizabeth can stay in the game!
Let us know what you feel about this article