Simon Cowell And Piers Morgan In Talks — Is The Former 'GMB' Host Joining 'BGT'?
Fox News / ITV
It has been reported that Piers Morgan is currently in talks to work on an unknown project with Simon Cowell. It's understood that the two were in contact before Morgan officially left his Good Morning Britain job.
Simon Cowell & Piers Morgan In Negotiations
Piers Morgan's busy schedule could get a lot busier this year after reports that the former Good Morning Britain host is in talks with Simon Cowell for a project. Morgan just recently left a weekday role at ITV's Good Morning Britain after making controversial comments about Meghan Markle.
RELATED: DID MEGHAN MARKLE GET PIERS MORGAN FIRED OR DID HE WILLINGLY QUIT 'GOOD MORNING BRITAIN'?
The two TV personalities were caught taking a stroll around luxury areas of London last week, deep in conversation. We now learn that the two 'discussed the possibility of working together' according to a source.
'During their three-hour walk, Piers and Simon discussed the possibility of working together, and the hope is that Piers will come on board,' they said.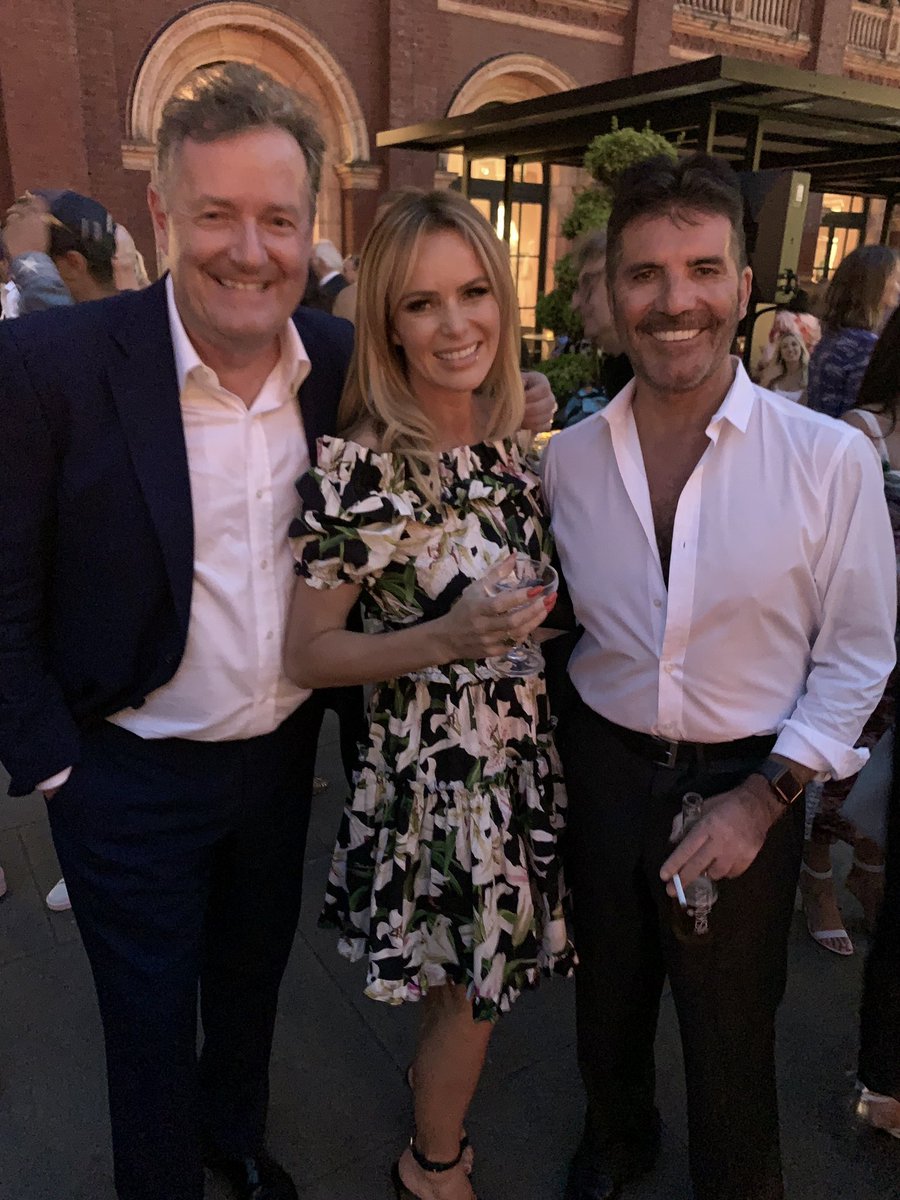 Another source close to Piers has said that the famous TV news anchor was 'bombarded' with offers after his shock resignation from his morning TV role this week.
The source revealed: 'Overnight he was flooded with offers and suggestions for new deals — some pretty interesting ones, plus a few wild and wacky offers which he had a laugh about.'
'Given a few legal sensitivities ongoing with ITV, Piers won't be making any major announcements just yet though.'
Morgan continues, however, working as a columnist at the Daily Mail Online whilst also making regular interviews on channels such as Fox News on trending political topics.
Morgan And Cowell's TV Friendship
Piers Morgan and Simon Cowell have been close friends for many years, with Morgan even appearing as a judge on Cowell created AGT and BGT.
Last year, there were even talks about Piers replacing Simon for the Britain's Got Talent live shows.
RELATED: SIMON COWELL FOUND CAMILA CABELLO CRYING BACKSTAGE ON 'X FACTOR' BEFORE LAUNCHING HER CAREER
Now, all is on the cards as to what Morgan and Cowell may collaborate on. Simon is constantly working on new formats whilst attempting to revive old shows such as The X Factor in new ways. Morgan could even see himself replacing David Walliams when Britain's Got Talent returns in 2022.
Let us know what you feel about this article