Nick Cannon Attempts to Name All of His 12 Kids, Fails to Recall One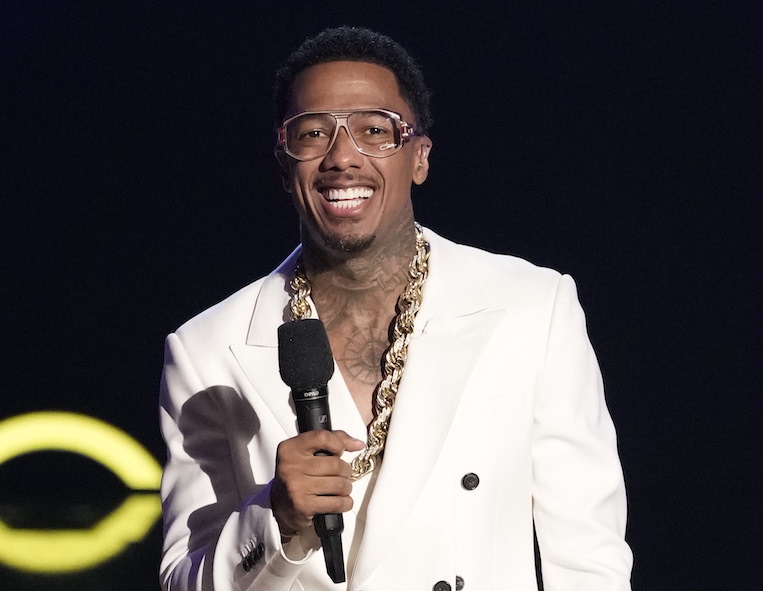 CR: Michael Becker / FOX
As a father, it's absolutely an imperative to be able to know the names of all of your kids. Yet, if the total count of your children is 12, that would understandably leave you confused. The Masked Singer host Nick Cannon exactly has that experience.
Nick Cannon Forgets Daughter Onyx When Asked to Name All 12 Children
In his latest appearance on Howard Stern Show, Cannon was asked to name all of his kids in order of their birthdays. Apparently, he has seemingly forgotten one of them, leaving out daughter Onyx on the list.
"Moroccan and Monroe, which we call Roc and Roe," Cannon began.
He then mentioned Golden, 6 and Powerful, 2, his kids with Brittany Bell. Subsequently, he added his little twins with Abby De La Rosa, one-year-olds Zion and Zillion before mentioning late son Zen with Alyssa Scott.
"And then from there, Legendary Love," he said. "Then there's [our 6-month-old], Rise."
From there, host Stern interrupted Cannon to tell him that he got the order "wrong" and unfortunately "missed" one child. Cannon, for his part, added his respective daughters with De La Rosa and Scott, five-month-old Beautiful and three-month-old Halo. Afterwards, Stern specified that he "left out Onyx Ice Cole."
"Ah, no!" he said. "You know, I did. You threw me off because I was going in order!"
As Stern joked about "poor Onyx," Cannon stated that this omission would give rise to an issue. The Masked Singer host then noted that he's already in trouble with his baby mamas everyday.
Onyx Was Revealed to the Public as a Surprise
During the LaNisha Cole's entire pregnancy, her whole situation with Cannon has been kept a secret. Last year though, the proud parents debuted Onyx on Instagram, shocking their followers about the big news. During his interview with The Shade Room, Cannon explained how he came up with Onyx's name.
"With LaNisha, who is a strong, black woman and loves her chocolate-ness and all that, she had the name Onyx. And I was like, 'I'm with it. Let's get it!'" he said.
Internet backlash, however, did not remain under wraps. Cannon's issue about fertility has apparently urge some social media users to throw hate to his baby mamas and kids. At the heat of the moment, Cannon responded by telling them to only direct their bad words at him.
"I pray and ask others to please project all criticism and cynicism towards ME and not the loving and precious Mothers of my children," he wrote.
Let us know what you feel about this article