New Details Emerge About Stephen 'tWitch' Boss's Death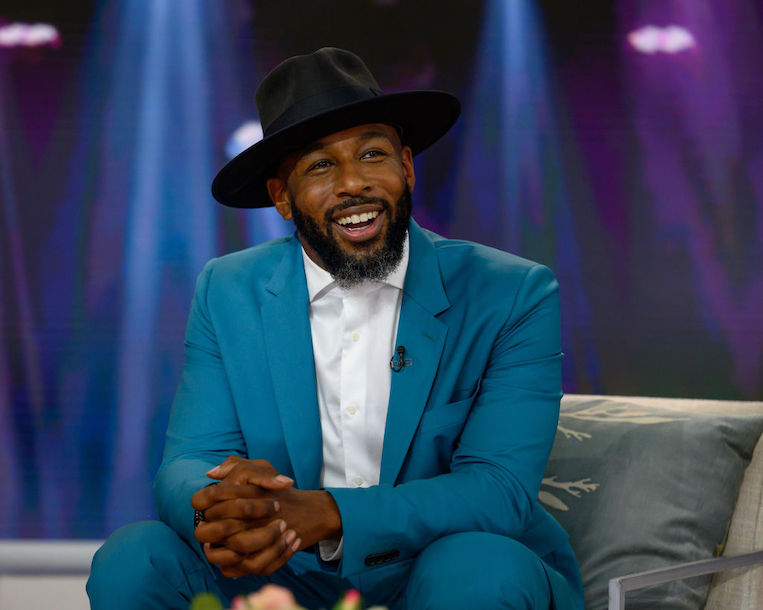 Photo by: Nathan Congleton/NBC
New details have emerged about the death of So You Think You Can Dance star Stephen "tWitch" Boss earlier this week. Boss died by suicide on Tuesday at the age of 40. His wife, Allison Holker, had shared her concern with the police after he left home unexpectedly.
New Details About Stephen 'tWitch' Boss's Death
TMZ reports that, according to law enforcement, Holker entered a branch of the LAPD on Tuesday to report her husband missing. Boss had apparently left the house without warning and wasn't answering her calls.
Police reportedly did a check around the family's home for a sign of where Boss had gone. Holker was so insistent that Boss's behavior was unusual that police considered listing the star as a "critical missing persons" case.
Shortly after this, a 911 call came in saying that Boss's body had been discovered at a hotel less than a mile from his home. The dancer reportedly died from a self-inflicted gunshot wound. Staff from the hotel told TMZ that Boss checked in Monday morning and booked one night.
Boss apparently had a small bag with him when he checked in, and he was not visibly upset. His body was discovered on Tuesday after he missed his check-out time.
SEE ALSO: 'SO YOU THINK YOU CAN DANCE' JUDGE STEPHEN 'TWITCH' BOSS DEAD BY SUICIDE
Holker Released a Statement About Boss's Death
On Wednesday, Holker released a statement confirming her husband's death to People, saying, "It is with the heaviest of hearts that I have to share my husband Stephen has left us."
"Stephen lit up every room he stepped into," the statement continued. "He valued family, friends and community above all else and leading with love and light was everything to him. He was the backbone of our family, the best husband and father, and an inspiration to his fans."
Holker asked for privacy for herself and the couple's three children. She ended her statement by saying, "Stephen, we love you, we miss you, and I will always save the last dance for you."
In 2008, Boss placed second on Season 4 of So You Think You Can Dance. He later returned to the show as an All-Star and sat on the judging panel for Season 17 earlier this year. Boss was the DJ on The Ellen DeGeneres Show for several years starting in 2014. He was also a co-executive producer on the show.
Let us know what you feel about this article