Jennifer Hudson, Leslie Jordan Talk 'The Masked Singer' Rumors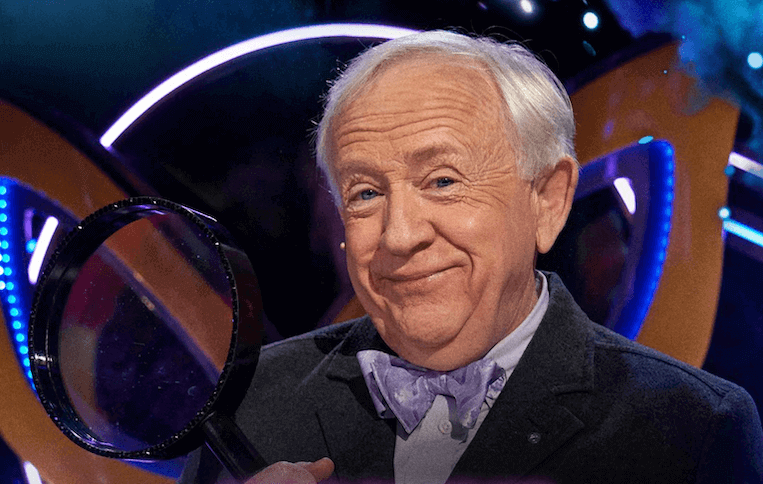 @MaskedSingerFOX/Twitter
Jennifer Hudson recently welcomed The Masked Singer guest judge Leslie Jordan to her talk show. The pair chatted about the possibility that Hudson is under one of the masks on this season of the talent show.
Jennifer Hudson, Leslie Jordan Chat The Masked Singer
Jennifer Hudson was one of the names suggested by the panelists when trying to figure out what celebrity is under the Harp costume during last week's Season 8 premiere. This guess got around to Hudson herself, who commented on it.
"I heard that they think that I'm under the mask somewhere singing," Hudson said when Jordan asked if she'd ever been on The Masked Singer. "But I'm not gonna tell you if it's me or not, but do you think it's me at all?"
Jordan wasn't sure, but he said Hudson's voice is "so recognizable." Still, he admitted that there have been people on the show who have deliberately changed their voices so as not to be so easy to recognize.
Hudson said she "can never tell" who is under the masks, and Jordan joked that the only celebrity he's ever correctly guessed was Dog the Bounty Hunter. He covered his mouth, seemingly worried that he'd spoiled it, but Dog the Bounty Hunter was unmasked as Armadillo last season.
SEE ALSO: EVERY RULE 'THE MASKED SINGER' CONTESTANTS HAVE TO FOLLOW IN 2022
Jordan Has a Crush on Fellow Guest Judge Joel McHale
When talking about his time on The Masked Singer, Jordan brought up another famous guest judge on the show, Joel McHale. Hudson asked Jordan if McHale is his "new crush."
"Listen, he's nine feet tall," Jordan said. "And I'm standing there beside him, and he just rendered me mute. I couldn't even speak. I had such a crush on him."
The show has teased Jordan as a guest star on Season 8 of the show, along with Tori Spelling, Donny Osmond, and Andrew Lloyd Webber. This season of the show will feature themed nights, including Comedy Night and Vegas Night.
Let us know what you feel about this article