James Charles Apologizes For Messaging Underaged Boys: 'I F*cked Up'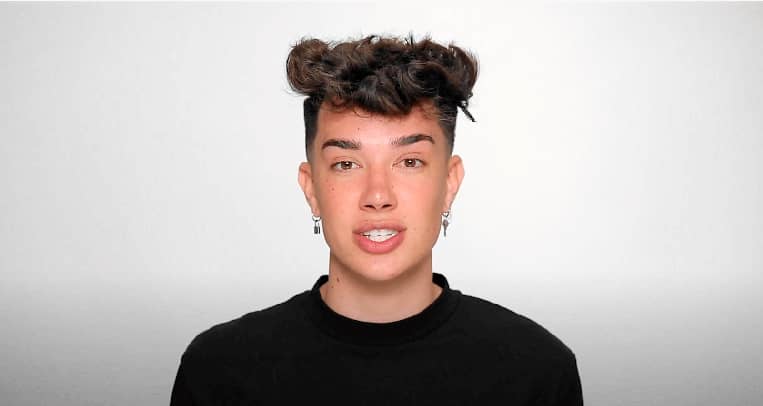 YouTube.com/JamesCharles
Beauty influencer James Charles is breaking his silence on YouTube. Recently, multiple teenage boys came forward with claims that they were pressured to have sexual conversations with the YouTuber. James posted a video titled "Holding Myself Accountable" where he apologizes for his actions.
James Charles Apologizes For Talking To Underage Boys
To start off, James gives a "massive apology" to those he hurt or made uncomfortable with his actions. "When this all started online a few weeks ago it sparked a large conversation and many people have shared their thoughts and opinions," James says. "I want to make it really really clear that I fully understand my actions and how they are wrong. There was no excuse for them."
"In case anybody isn't aware of what's going on within the past couple of weeks, two different people both under the age of 18 have recently come forward saying that they had inappropriate messages with me on social media," James clarifies.
James claims he added both boys on Snapchat and asked them how old they were "right away." He alleges that they lied about their ages. When he found out that they were both 16 he was "immediately embarrassed" and blocked them both.
When he first saw the boys come forward on social media with videos of their conversations, James was upset. He initially wanted to film a video with receipts but realized it was a bad idea. He made a video like this in the past where he addressed Tati's claims that he was a sexual predator.
SEE ALSO: NEW ACCUSATIONS INVOLVING YOUTUBER JAMES CHARLES AND UNDERAGED BOYS COME TO LIGHT — WAS TATI ON TO SOMETHING?
"As I did more research on these topics and self-reflected I realized the receipts and screenshots and the specific details of the interactions don't matter because I f*cked up," he says. "And I needed to take accountability for my actions and most importantly apologize to the people that were affected by them."
James Has Been Self-Reflected And Realizes Where He Went Wrong
"These conversations should have never happened," he continues. He apologized again to the boys involved in the situation. Now he realizes that he should have verified their ages by looking deeply into their social media profiles. "I was being reckless," he admits.
Upon self-reflection, James got to wondering why he ended up in this situation. "I'm desperate" he confesses. "My hope has always been to be in a relationship with somebody around my age or older that I can relate to and that can make me laugh. And unfortunately I have not been able to find that person yet."
SEE ALSO: JAMES CHARLES APOLOGIZES AFTER TWITTER HUMBLES HIM FOR CRITICIZING ALICIA KEYS' NEW BEAUTY BRAND
"The idea of actually being in a relationship became so important to me that I was willing to trust too quickly, miss out on red flags and most importantly not take the precautionary measures that really anybody, especially somebody with a public platform should be taking before talking to anybody" he concludes.
Let us know what you feel about this article