How Did Chayce Beckham Know He Would Win 'American Idol'?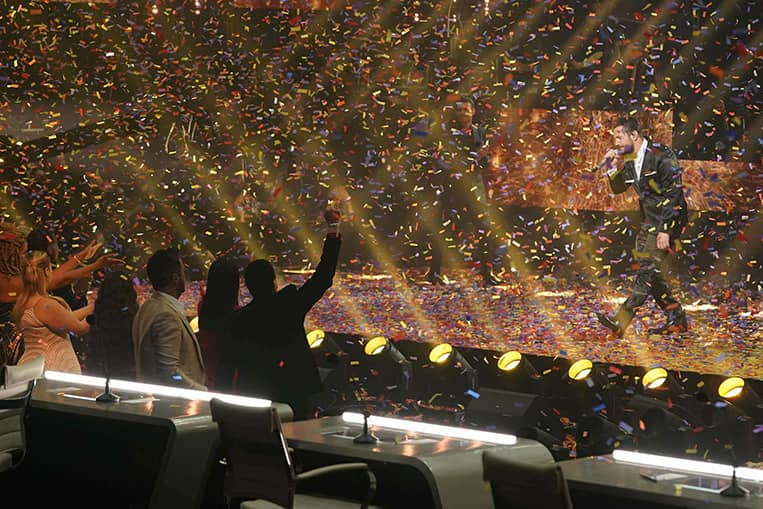 ABC/Eric McCandless
If American Idol Season 19 winner Chayce Beckham didn't seem surprised when Ryan Seacrest announced his name, there's a pretty funny reason for it that the singer recently revealed.
In a recent radio interview on The Bobby Bones Show, Beckham shared the story of the moment his name was called. He also highlighted how much his parents have done for him, and said he wants to give back to them through his career.
Chayce Beckham Was Spoiled About His 'American Idol' Win
Bones asked Beckham what went through his head before Seacrest announced him as the winner, and if he thought runner-up Willie Spence was going to win. The singer said some people had told him he didn't look surprised, and he revealed something funny.
"That card is huge, right? and Ryan was right next to me," Beckham recalled. "I saw my name on the card. I haven't told that to anybody. This is the first time that story's been told, literally. I saved that for you, Bobby."
He said he saw his name about 10 seconds before Seacrest announced him as the winner, and he purposely turned his face up so he wouldn't be looking at the card. He added that this gave him a little extra time to prepare to sing his original single "23."
SEE ALSO: 'AMERICAN IDOL' WINNER CHAYCE BECKHAM TO TOUR WITH THREE DOORS DOWN
Chayce Wants to Give Back to His Supportive Parents
Beckham told Bones that he "didn't jump at the opportunity" to audition for American Idol at first, but his parents encouraged him to do it. Even if he didn't end up winning, they wanted him to be able to get the exposure on television.
The 24-year-old said he intended to quit music if he didn't make it by 25. He made it just in time, winning the show just a couple of months before his birthday. Beckham said he's ready to start writing and recording music as soon as possible.
The singer said he owes his success to his mom and dad, who supported him through hard times. "They believed in me more than I ever believed in myself," Beckham said. "So for the rest of my life I owe them everything … That's why I try to come out and do these things, so I can take care of my family."
Beckham said he wants to make sure his parents "don't ever have to worry about anything, because they've worried about me plenty."
Let us know what you feel about this article