David Archuleta is "Movin'" On From "Crush" With New Single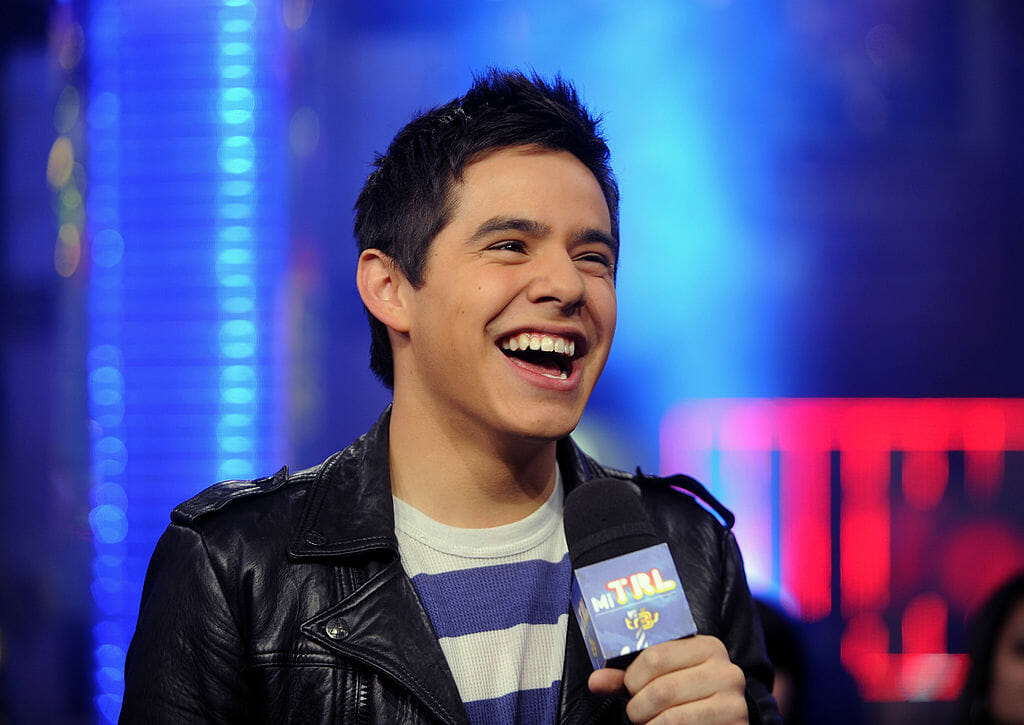 George Napolitano/FilmMagic
The 2000's teen hearthrob is back at it again releasing easy-to-listen-to pop music. At midnight, David Archuleta released his new single, "Movin.'" This song seriously makes me think that his voice hasn't changed at all since his American Idol days!
"Movin'" is Archuleta's first release since May, and it has the potential to do very well on the pop Billboard charts. After my first listen, I seriously don't think Archie has aged a day since his American Idol season. His new single is easy listening pop, similar to his early 2000's music.
His new tune is upbeat and is about enjoying what someone does to make his heart race. It's a fun song about young love written by Archuleta himself with the help of Nate Dodge and Michael Campbell.
This is Archuleta's fifth new single this year. But the excitement doesn't stop there. He will be touring in the upcoming year, after rescheduling the dates three times. He shared "Like I said, third time's a charm, right?" in his Instagram post on March 30.
The live show series is set to begin in February and conclude in March.
David Archuleta Teases New Music on TikTok
Archuleta has been extremely active with interaction on TikTok in the past few weeks. Yesterday, he published a video with two other TikTokers, Rod (@justmerod) and Brooke Averick (@ladyefron) where he talked about new music.
"Explaining my new music that I'm releasing to my fans," is captioned on one video.
After that, Rod and Averick show up on the screen and mirror how Archuleta was silently speaking. "My fans: can you sing crush?" is captioned over their portion of the video.
A lot of fans left comments about how much of a hit "Crush" on the video. He replied to the fans comment, asking when new music will be coming out, and he was very smiley in the video.
"Hi I'm David and I never do my hair, I don't own a brush," said Archuleta in the TikTok. "It comes out tomorrow, actually tonight on midnight on the East Coast, so, sorry I forgot to say that."
A lot of fans immediately read the comment incorrect thinking it was about him coming out. But, he actually did that a month ago. Other TikTok users in the comment section talked about pre-saving his new song so they could listen to it in the morning.
He has not made any announcements about more music in the near future. He has been putting out a steady stream of new tunes in 2021 so hopefully he'll continue on the streak before his upcoming tour begins.
Let us know what you feel about this article