Darci Lynne Farmer, Petunia Stun in Instagram Video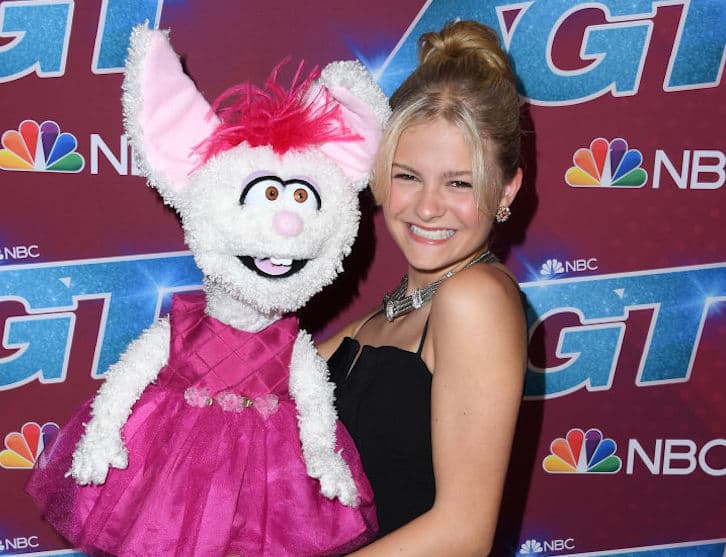 Photo by Steve Granitz/WireImage
America's Got Talent winner, ventriloquist, and singer, Darci Lynne Farmer, recently teamed up with Adam and the Metal Hawks for a jam session. Together with the puppet Petunia, the group performed covers of two classic rock songs and the resulting videos have been delighting fans on Instagram.
Darci Lynne Farmer Jams With a Former American Idol Contestant
The performance was a mesmerizing display of talent and chemistry, with Farmer's bubbly personality and Petunia's sassy attitude complementing Adam Ezegelian's calm and collected demeanor. The Metal Hawks added a strong rhythm section, making for an excellent musical experience.
What makes this collaboration even more exciting is the fact that Ezegelian, the lead singer of the band, was a former contestant on American Idol season 14.
In the first video, which has been shared on the band's Instagram account, the group of musicians are seen in a recording studio with Ezegelian and the band opening the song. Petunia then proceeds to cut them off and restarts the song "Wanted Dead or Alive," by Bon Jovi.
In the second video, which features the trio performing Aerosmith's "Dream On," we see a different setting, but the same intense performance. Petunia is apparently absent this time while Farmer, Ezegelian, and drummer Griffin McCarthy sings the highest part of the song.
It's clear from these videos that the former AGT winner is a young talent to watch, and with collaborators like Adam and the Metal Hawks, she's sure to create even more memorable moments in the future.
Darci Lynne Farmer Has Improved a Lot
Farmer's vocal range and ventriloquism abilities have always been impressive, but her collaboration with Adam and the Metal Hawks showcases just how far she's come as a musician. In the videos of their performances, it's clear that Farmer's voice has improved since her AGT win. She effortlessly hits every note in both "Wanted Dead or Alive" and "Dream On," showcasing her incredible range and control.
It's not just Farmer's voice that's impressive – her ventriloquist abilities are also on full display. In both videos, she seamlessly switches between singing and having her puppet Petunia 'sing,' all while maintaining perfect lip control. It's a feat that few can master, but Farmer makes it look easy.
It's clear that Farmer's success as a ventriloquist and singer is due to a combination of natural talent and hard work. She has always possessed a knack for impressions and voices, but she has also dedicated countless hours to practicing and refining her craft.
Let us know what you feel about this article