'AGT' Winner Darci Lynne Giving Away Tickets to Upcoming Performance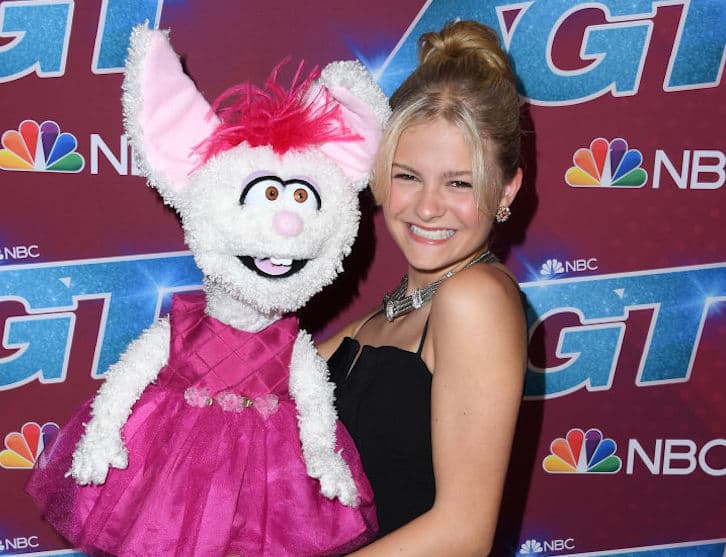 Photo by Steve Granitz/WireImage
America's Got Talent Season 12 winner Darci Lynne Farmer announced on Instagram this week that she's giving away two free tickets to an upcoming benefit concert where she'll be performing. The singing ventriloquist will be taking her talents to the 3rd Annual International Women's Day Benefit Concert.
Darci Lynne Giving Away Tickets to Benefit Concert
The benefit concert will take place on International Women's Day, which is March 8. It will be held at The Town Hall in New York City, also featuring appearances from Fifth Harmony star Ally Brooke and musician Valerie Simpson.
On Wednesday, Farmer told followers that she's giving away two free tickets to the event. She told fans to follow the organization Girls With Impact on Instagram and share the event with their friends in order to be entered to win the tickets. The winner of the drawing will be announced on February 17.
Fans can buy tickets to the International Women's Day concert right now. Last year, Farmer finished up her latest tour, called My Lips Are Sealed (Except When They're Not). She also achieved her goal of visiting all 50 states.
SEE ALSO: DARCI LYNNE IMPRESSES IN NEW 'WANTED DEAD OR ALIVE' BY BON JOVI COVER
Farmer Congratulated Ana-Maria Mărgean
There's currently another young ventriloquist wowing audiences on AGT: All-Stars. Ana-Maria Mărgean, who previously won Romania's Got Talent, earned the Superfan vote to go to the Finals after singing with her puppet Waldo.
Farmer showed her support for Ana-Maria by sharing AGT's Instagram post about her to her stories and writing, "CONGRATULATIONS superstar!!!!" She added, "We are rooting for you!!!" She also commented on the show's post, writing, "woohoo!!!"
We'd love to see the two ventriloquists perform together someday. Fellow AGT winner Terry Fator has teased that he might be performing with Ana-Maria during the finale. Could Farmer also make an appearance? We'll have to wait and see.
Let us know what you feel about this article