'AGT' Star Madison Taylor Baez Shares Trailer for New Series 'Let the Right One In'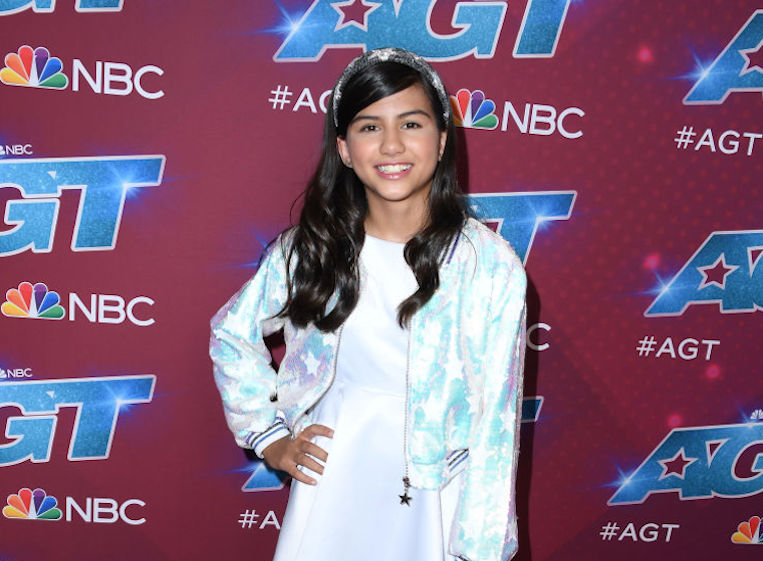 Photo by Steve Granitz/WireImage
Madison Taylor Baez, or Maddie, may have been eliminated from America's Got Talent this season, but there's plenty more in store for her. The young singer just shared the trailer for an upcoming Showtime series she's starring in called Let the Right One In.
Madison Taylor Baez Stars in Let the Right One In
Let the Right One In is inspired by a 2008 Swedish film of the same name. The original film is based on a 2004 novel by John Ajvide Lindqvist. Madison plays a girl named Eleanor Kane who has been turned into a vampire. Demian Bichir plays her father.
The 10-episode drama series will begin streaming October 7. This is a big role for 11-year-old Madison, who previously played a young Selena Quintanilla in Netflix's Selena: The Series. She wrote on Instagram that she was "so excited" to share the trailer with fans.
It looks like the series will give Madison a chance to show off her range as an actress. She'll be playing some pretty dramatic-looking moments and even appears menacing in some scenes. We're not sure if she'll have the chance to sing at all in the show.
SEE ALSO: EVERYTHING 'AGT' DIDN'T TELL YOU ABOUT GOLDEN BUZZER RECIPIENT MADISON TAYLOR BAEZ
Madison Was Eliminated from America's Got Talent
During Season 17 of America's Got Talent, Madison wowed the judges with her performance of "Amazing Grace," earning her the Golden Buzzer from judge Howie Mandel. She moved on to the Qualifiers, where she performed "Higher Love."
Unfortunately, Madison didn't earn enough votes from viewers to move on to the Finals, and she wasn't chosen as a wildcard. But it's clear that the young star has an impressive career ahead of her with or without the talent show.
If you want to hear more from Madison, be sure to check out her 2020 Christmas album Blingle Bells as we head into the holiday season later this year. And remember to watch Let the Right One in starting October 7.
Let us know what you feel about this article