10 Highlights of 'AGT' Season 13 So Far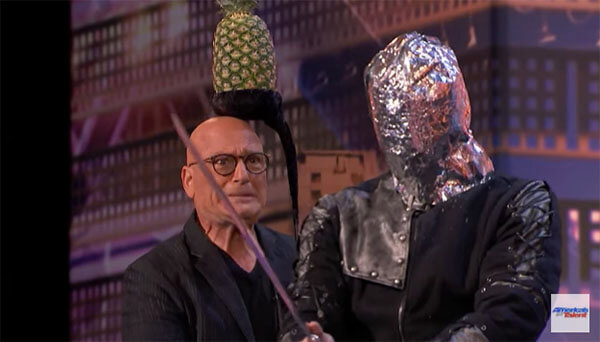 Youtube
America's Got Talent Season 13 auditions are nearly over. We'll get to see one more crop of them next week (which will feature Heidi Klum's Golden Buzzer) but for now, here are ten stand-out auditions from the episodes we've seen so far.
10. Annaliese Nock
With the danger and daredevil category being dominated by men, it was so awesome to see this awesome lady put herself out there and show us that women can be brave, tough, and strong too.
9. Shin Lim
Just when we thought card magic was getting stale, this guy came out and raised the bar. In fact, you could say he was…on fire.
8. Courtney Hadwin
We see a lot of singers on AGT, but none quite like Courtney. Her powerful voice combined with her free-spirited vibe got her Howie Mandel's Golden Buzzer, and I think it could also end up cementing her a place in the finals.
7. Zurcaroh
Tyra Banks's Golden Buzzer operates like a well-oiled machine, with each member of the group acting as a "cog" of sorts. I can't wait to see what they do next!
6. UDI
Most light-up acts we see on this show are heavily reliant on technology and screens, but UDI uses props and puppets with a blacklight set-up. It was refreshing to see and I can't wait to find out how the rest of the story will unfold.
5. Sixto and Lucia
I love a good quick-change act, and the sassiness and personality these two brought to the table made this one so much fun to watch! Of course, the best part was when they brought Tyra back to her modelling roots and had her join in the fun at the end!
4. Flau'jae
This 14-year-old comes across as being wise beyond her years, and that was especially evident in her poignant, thoughtful, and moving rap about gun violence and the affect it has had on her and so many others.
3. Savitsky Cats
This was the very first act we saw in the season premiere and I still can't get over how impressive these cats's abilities really are. I get how this type of act can seem cheesy to some, but personally, I could watch these cats do tricks all day.
2. Aaron Crow
Back when this episode aired I called Aaron's performance a "masterclass" in how to audition for AGT. If he can keep his mysterious person up and make sure the act stays fresh going forward, I would love to see him make it to the end.
1. Brian King Joseph
With his mesmerizing audition. Brian has proven you don't need to use your voice for your music to move an audience. I can feel the joy and passion radiate from him as he plays his violin. Just breathtaking.
Of all the acts we've seen so far, I think Courtney Hadwin and Brian King Joseph have the best chance to win the season. Courtney received a Golden Buzzer and had the element of surprise on her side; appearing shy and hesitant at first only to rip right into her big number resulted in a very memorable moment I'm sure viewers won't soon forget.
Brian, on the other hand, has the novelty factor of being one of the few violinists to ever compete on the show, not to mention an amazing story of dealing with a degenerative nerve disease that relates directly to his ability to perform. The one thing that might work against him is that he did not get a Golden Buzzer for his audition (keep in mind, every AGT winner since Season 10 has been a Golden Buzzer recipient) but there's still the upcoming Judge Cuts round…
Let us know what you feel about this article