Wedding Bells In The Near Future For 'The Bachelorette' Stars Kaitlyn Bristowe And Jason Tartick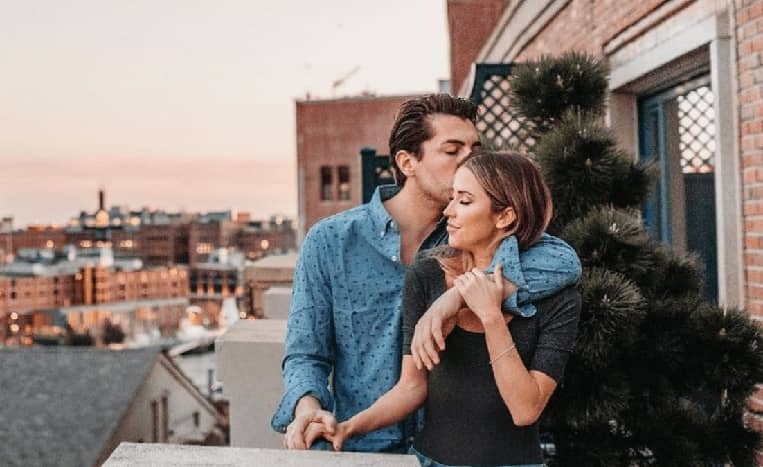 Instagram
Kaitlyn Bristowe had audiences falling in love with her on season 11 of The Bachelorette. And although her engagement to Shawn Booth never resulted in marriage, she may be walking down the aisle soon with season 14 contestant Jason Tartick.
Kaitlyn Bristowe And Jason Tarticks's Relationship Is A Match Made In 'Bachelor' Heaven
The pair established a strong friendship in October 2018, but it quickly blossomed into one of 'Bachelor' Nations favorite love stories. In early 2019, the pair took their love public and fans rejoiced after Jason had his heart broken on Becca Kufrin's season of The Bachelorette. They believed that he deserved to find love, and it seems like he has certainly found that with Kaitlyn. In May 2019, Jason uprooted his life in Seattle to move to Nashville to live with Kaitlyn. It was a quick move after just six months of dating, but when you have undeniable chemistry and a connection with someone, you follow your heart.
The pair rescued two golden retrievers together that they say made their house a home. There's nothing like a little puppy love to bring two people closer together. They opened up in an interview with Entertainment Tonight about how raising dogs is a crash course for when they decide to have children. The fact that they are already talking about kids indicates that they intend to be together forever. They even spoke about engagement rings, saying that Kaitlyn wants a "simple band with a fatty rock."
SEE ALSO: 'THE BACHELOR' OR 'SURVIVOR'? WHICH SHOW IS BETTER AT FINDING EVERLASTING LOVE?
Kaitlyn's Newly Released Song Is A Smash Success
You probably would not expect a 'Bachelorette' contestant to reach number two on the US iTunes sales chart, but Kaitlyn has done it. Her single "If I'm Being Honest" is about owning your insecurities. It's a song that urges fans to embrace their flaws and be vulnerable and that resonated with them so much to the point where her song became a hit overnight. She said in an Instagram post "This uncertain time has shed light on how important time is. So while this song has been collecting dust for over a year, I've finally decided to share it with you."
Jason was nothing but supportive throughout the whole process. He posted on Instagram about how proud he is of Kaitlyn for following her dreams. He said "Her commitment to lead the life she always imagined is contagious & empowering."
The Couple Recently Appeared On 'Bachelor' Spinoff
The pair were gushing during The Bachelor Presents: Listen to Your Heart finale where they appeared as judges. It was filmed on February 13, at Nashville's Country Music Hall of Fame. These Nashville locals looked adorably comfortable with one another and more in love than ever before. It has people wondering if Jason will pop the question soon while the couple is in quarantine together.
In an interview with US Weekly, Jason hinted that an engagement would be happening sometime this year. "Kaitlyn and I have always said no matter what happens in our relationship, however, we feel, we are going to do what we think makes sense so that we feel good about it at the end of the day." He continued "Whether it's sharing a photo, sharing our feelings, whether it's raw, whether it's an argument or it's us being lovey-dovey, one thing that we've always done is stay true to ourselves, so we're going to continue to do that. And the next sequence for us is that step, so it's exciting times."
SEE ALSO: 'AMERICAN IDOL'S' TREVOR REVEALED AS A CHEATER & LIAR ON 'THE BACHELOR' SPINOFF
We are so excited to see their proposal happen soon enough and the elaborate way that Jason Tartick will woo his country singing girlfriend Kaitlyn Bristowe.
Let us know what you feel about this article