Stephen 'tWitch' Boss's Autopsy Report Shows No Drugs or Alcohol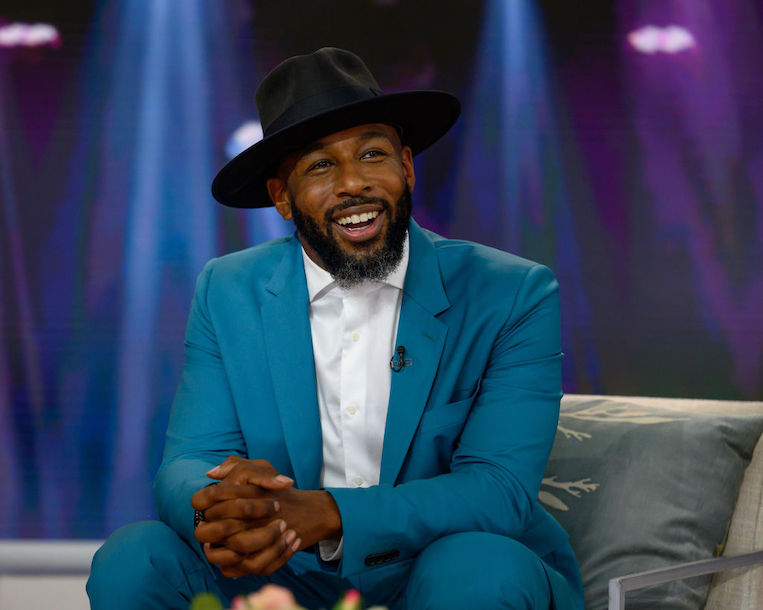 Photo by: Nathan Congleton/NBC
An autopsy report has shown that Stephen "tWitch" Boss reportedly did not have drugs or alcohol in his system at the time of his death in December of last year. The star's cause of death has been ruled a suicide.
Stephen 'tWitch' Boss Autopsy Reveals No Drugs or Alcohol
Entertainment Tonight reportedly obtained Boss's autopsy report, which shows there were no drugs or alcohol in the star's system at the time of his death. It had previously been confirmed that Boss died of a self-inflicted gunshot wound to the head.
Boss, who was know for appearing on So You Think You Can Dance and The Ellen DeGeneres Show, was found dead in a Los Angeles motel room on December 13, 2022. He was 40 years old at the time of his death.
Boss was runner-up on Season 4 of So You Think You Can Dance in 2008. He went on to judge the show's 17th season. Boss was also the in-house DJ on The Ellen DeGeneres Show, which ended last year.
The dancer is survived by his wife of nine years, fellow So You Think You Can Dance alum Allison Holker, and their three children — daughter Weslie, 14, son Maddox, 7, and daughter Zaia, 3.
SEE ALSO: ALLISON HOLKER OPENS UP ABOUT HUSBAND STEPHEN 'TWITCH' BOSS'S DEATH
Boss's Wife and Daughter Accepted an Award for Him
Boss was recently honored that the National Alliance of Mental Illness Westside Los Angeles Annual Mental Health Gala. Holker and the couple's daughter Weslie accepted the Heart of a Champion Award on Boss's behalf.
The event, which took place earlier this month, was Holker's first public appearance since Boss's death. Holker launched the Move with Kindness foundation in her late husband's honor, supporting mental health initiatives.
"Stephen brought so much joy to this world, and he deserves to be remembered as the beautiful man he was," Holker said of Boss in a recent interview.
Let us know what you feel about this article