Simon Cowell Lashes Out at 'AGT' Acts for Underwhelming Live Performances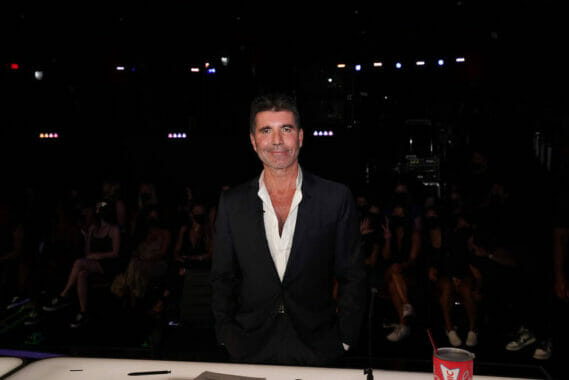 Elizabeth Morris/NBC
Simon Cowell is still in a funk on America's Got Talent. After a disappointing night of live performances, Cowell still stands by his statement that most of the acts did not perform better than they did at the auditions. During tonight's results show, Cowell once again told the acts to step it up.
Simon Cowell Tells 'AGT' Acts to Step Up Their Game
Cowell is not messing around this season when it comes to speaking his mind. Just when we thought he was becoming soft, he changed all of our minds with some rude comments. He hit his red buzzer so many times during the AGT Quarterfinals that it might have set a new record. He took time during the results show to tell the acts that they need to really get it together.
"In my opinion, out of 12 acts, three were better than their first audition," Cowell told Terry Crews.
Cowell went on a rant about how AGT is shown in 200 countries around the world. Because the audience for the show is so big, he expects nothing but top tier talent to grace the stage at the Dolby Theatre. As for the three acts that he actually enjoyed, it seems like it was Brooke Simpson, Rialcris, and Chapkidz.
"When you come on this stage, you got to bring your A game," he told the acts.
Cowell finished off by saying he was "frustrated" with the AGT acts for their lackluster performances. It probably doesn't help that the ratings are down from the auditions to about 6.7 million viewers. Cowell is trying to give the acts the extra shove to do better should they make it into the Semifinals. It was obvious that he wasn't a huge fan of Keith Apicary, Storm Large, and Michael Winslow's acts last night.
Do you think Cowell is being too harsh on the AGT acts?
Let us know what you feel about this article