Peta Murgatroyd Opens Up About Family Emergency "I'm Spending Everyday With Him in The Hospital"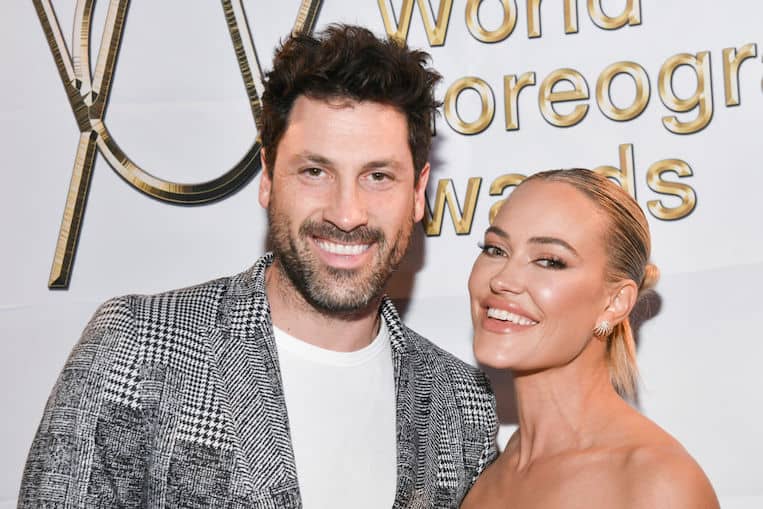 Photo by Rodin Eckenroth/Getty Images
An urgent family emergency sent Dancing With The Stars professional dancer Peta Murgatroyd to Australia over the weekend. The sudden news made her husband Maks Chmerkovskiy cancel all of his initial plans.
Peta Murgatroyd Went to Australia to Be With Her Family
Murgatroyd immediately caught a flight to her native country of Australia after receiving emergency news from her family. The emergency involves her father, whom she shares a very close bond with.
"I flew to Australia to be with my family. Sorry, I've been MIA, I just don't have it in me to be on here right now." Murgatroyd said. "My dad isn't doing the best, so I just want to spend every minute with him, and of course, my mother and brother."
The professional dancer revealed to her fans that her father is sick with pulmonary fibrosis. In an Instagram story, the professional dancer shared that she visited Australia last May when he was diagnosed, but didn't talk about it. To this point, Murgatroyd's father has been stable.
At first, he was cared for by a visiting nurse, but he is now reportedly in a nursing home. She explained that he was "okay and stable" then he got COVID-19, which "ruined everything." He is now in an ICU unit in the hospital.
"I'm spending everyday with him in the hospital and he's actually been transferred to another hospital right now because he has better oxygen flow, he is slightly improving so he is getting taken out of the ICU unit and transferred to a regular place."
She explained that she's concerned about the lasting effects of COVID-19. Now, her family is trying to keep him comfortable and stable. She ended the message explaining that she's happy she came home, even if she misses Chmerkovskiy and their son.
Chmerkovskiy Apologizes to the World Dance Organization
While at home with their son, Chmerkovskiy issued an apology to the World Dance Organization and the Naple's Open, which is an international dance competition held in Naples, Italy. The family emergency has prevented Chmerkovskiy from traveling to the event that he was originally attending.
With the mother being absent from her duties at their home, Chmerkovskiy has taken over parenting responsibilities temporarily. The father and son are seen on Chmerkovskiy's latest Instagram post where they are playing a game of indoor golf.
Despite the canceled plans, both Chmerkovskiy and Murgatroyd always put their family first even if it means changing their schedules. Murgatroyd will be staying in Australia for an entire week spending quality time with her father before returning home to her husband and son.
Let us know what you feel about this article