Nick Cannon Updates Fans About His Health After Hospitalization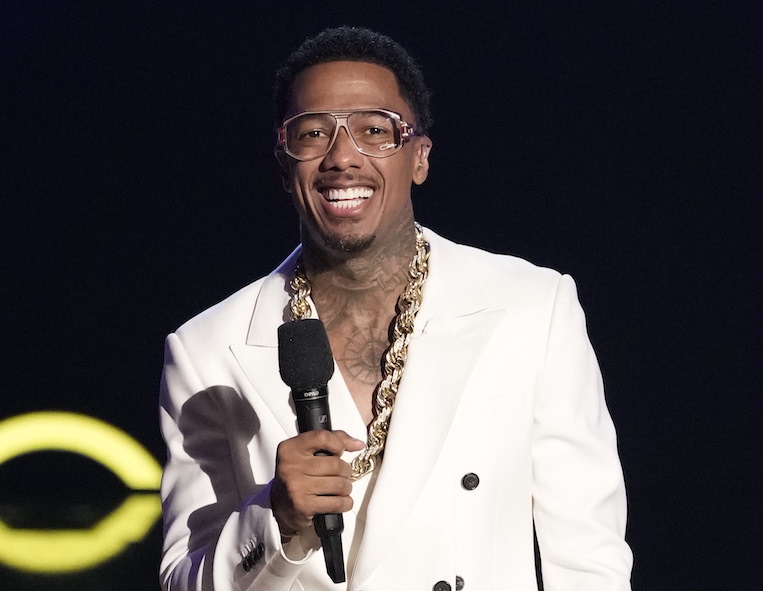 CR: Michael Becker / FOX
The Masked Singer host Nick Cannon took to Instagram on Monday to update fans about his health after being hospitalized earlier this month with pneumonia. The star appeared to be in good spirits as he talked about getting his health back on track.
Nick Cannon Gives Fans a Health Update
On Monday morning, Cannon jumped on Instagram live while he was finishing a workout to tell fans that he appreciates their well wishes and prayers following his hospitalization earlier this month. He added that he's "back to it" and "getting the health grind back on."
Cannon went on to tell fans that he's "feeling a lot better." He explained that he contracted pneumonia because he was "not taking care of my body the way I should," adding that he tends to burn the candle at both ends.
The star went on to share that his "cortisol levels shot up" and he had a rapid heart rate due to dehydration, as well as a kidney infection. Cannon explained that he has to "get my weight back up" and "continue to rest up properly."
He also shared that this year marks the 10th anniversary of his lupus diagnosis. Cannon said he's been "in and out of the hospital since then." As he wrote in the caption of his post, "The Ncredible Health Journey continues!!"
SEE ALSO: REMEMBERING NICK CANNON'S BEST MOMENTS ON 'AMERICA'S GOT TALENT'
Cannon Has Been Open About His Lupus Journey
In January of this year, Cannon marked 10 years since his lupus diagnosis by sharing a video detailing his experience with the disease on his talk show. Lupus is an autoimmune disease in which the immune system attacks the body's healthy tissues.
"Throughout this journey, I had to change everything about the way I live my life, and it wasn't easy," Cannon shared at the time. He said he's had a "decade of close calls, blood transfusions, chemotherapy, and hospitalizations."
As Cannon said in his new Instagram video, he found it interesting that some of his fans had no idea he had lupus when they heard about his recent hospitalization. However, he called it a "big deal."
Let us know what you feel about this article