It's True, Ariana Grande Does Have a Pet Pig Named Piggy Smallz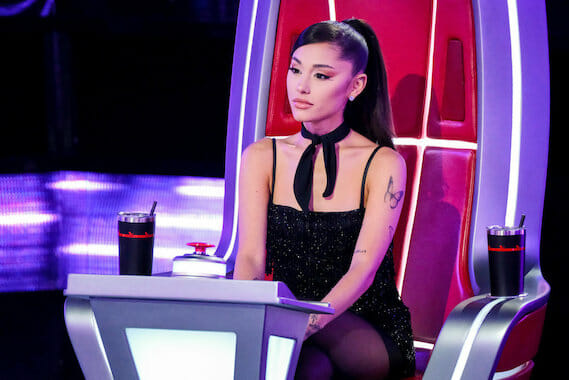 Trae Patton/NBC
Before Wyatt Michael's audition for The Voice, Ariana Grande and Blake Shelton were seen talking about dogs. Shelton asked the pop singer if she liked dogs and she responded in a way that I'm sure he didn't expect. It's no secret that this pop singer has 10 dogs, but she also mentioned that she has a pet pig.
When Shelton questioned the fact that Grande has a pet pig, she responded saying that her pet's name is Piggy Smallz. Grande got Piggy Smallz with her former-fiance Pete Davidson in September 2018. After their split, Grande kept their pig.
Piggy Smallz is arguably the most popular pig on social media. She has 373k followers on Instagram and is heavily loved throughout the Grande fan base. This pig was even nominated for "Cutest Musician's Pet" at the 2019 iHeartRadio Music Awards!
This pop singer isn't afraid to share that she has a little pig on top of her 10 dogs. She shares all of her animals often on social media, but hasn't shown off Piggy Smallz in quite some time.
Is Piggy Smallz Okay?
Grande fans were concerned when they hadn't heard from Piggy Smallz on Instagram since 2019. The pop singer shared in February 2021 that Piggy Smallz is alive and well. But, fans haven't seen many updates for Piggy Smallz on social media since then. On the premiere countdown for the "34 + 35" remix, Grande talked about how some people make really mean comments about her pig on Twitter, and the pig is offended.
One of the largest jokes was that Grande ate Piggy Smallz. This understandably affected Grande since she's been openly living a vegan lifestyle since 2013. Back in February, she shared that Piggy Smallz is doing well. She practically confirmed the same on this episode of The Voice.
Let us know what you feel about this article