First Ever 'RuPaul's Drag Race' Winner Premieres 'Being BeBe' Documentary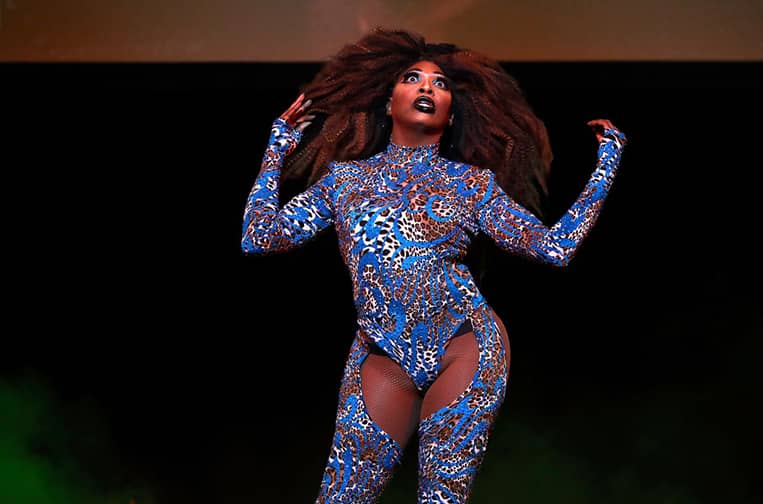 Getty Images
BeBe Zahara Benet, the first winner of RuPaul's Drag Race, opens up in a new documentary about life after reality television. Directed by Emily Branham, Being BeBe is a 15-year journey into the triumphs and transgressions of the inaugural drag superstar.
Being BeBe in its infancy began as a short film. The documentary premiered nationwide at the Tribeca Film Festival in June. The virtual screening invited viewers all over the country to watch the love letter dedicated to the African-born drag sensation. 
From Immigrant to Drag Superstar
Born Marshall Ngwa, the icon immigrated to the U.S. and became Drag Race's first winner in 2009. The director showcases the performer's origins growing up in homophobic Cameroon. The documentary highlights the challenges of an African immigrant promoting queer black excellence on an American reality show. The documentary's instagram page also brings awareness to the injustice surrounding LGBTQ+ rights in BeBe's home country.  
It is extremely rare that a traditional African family would support a drag lifestyle. The documentary does however highlight some touching family moments. 
"Nobody tells your son to go do drag, especially African parents they don't," BeBe shares in the trailer for Being BeBe. 
BeBe's African Pride
The warmth from BeBe's four siblings are a refreshing contrast to the taboo surrounding homosexuality in many African cultures. BeBe is cautious of speaking about her own sexuality in order to protect elder family members from any ostracization. A BeBe Zahara Benet show however, is filled with African pride. Shows with titles like "Queendom," "Creation," and "Nubia" all promote a powerful queer afrocentric narrative. Drawing influence from model Grace Jones, and The Lion King, the experience is definitely one of community and pride. 
"Marshall's emotional journey raises timely concerns at the intersection of LGBTQ+, BIPOC, and immigrant lives within the context of a hard-fought artists journey toward success against all odds," the Being BeBe website states.
BeBe has since appeared on RuPaul's Drag Race: All Stars as a guest and on TLC's Dragnificent. She expresses that her start on Drag Race did not give her a career, it just gave her a platform. This stepping stone is what drove the superstar to become a household name and inspiration for queer people of color. 
Being BeBe is coming soon to drag fans everywhere. Do not miss out on the opportunity to follow the journey of Drag Race's first superstar!
Let us know what you feel about this article