Famous Talent Show Contestants That Would Shine in the 'Dancing With the Stars' Ballroom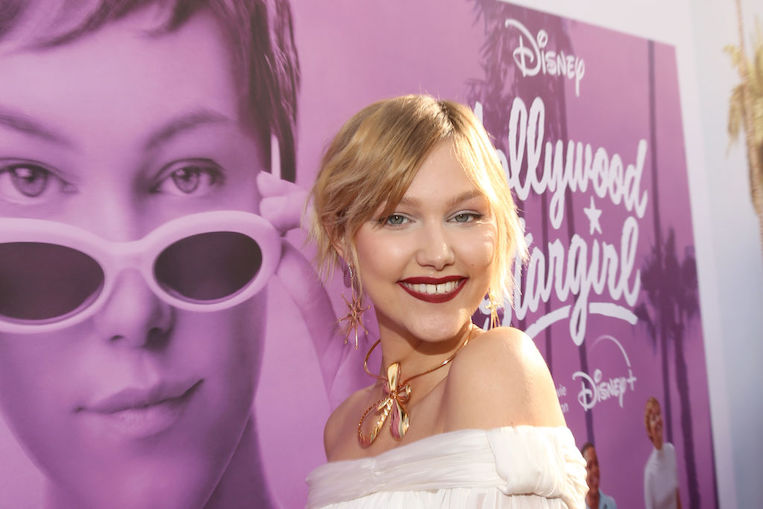 Photo by Jesse Grant/Getty Images for Disney
Each year, Dancing With the Stars grabs several celebrities from different walks of life to compete in their contest. These former talent show contestants have some of the biggest careers in the world, but how would they do in the ballroom? Here's the famous talent show contestants I would love to see in the ballroom.
1. Grace VanderWaal
Since winning America's Got Talent, Grace has gone on to rock stages around the country. No matter where Grace takes the stage, she radiates confidence. I could see her bringing her confidence to the stage alongside her dance partner.
2. Carrie Underwood
Carrie Underwood is notorious for giving outstanding on stage performances, so I know she'd kill it in the ballroom. While Underwood's stage movements typically aren't choreographed, I believe that she would try her best to learn the routines.
3. Harry Styles
This X Factor UK celebrity is known in modern day for his fast paced dance moves on stage. Styles enjoys letting loose on stage and typically doesn't take dance too seriously. Even though this would be different for the superstar, I could see him making each routine his own.
4. Kelly Clarkson
Similar to Underwood, Clarkson has graced countless stages since winning American Idol. Clarkson is very competitive (if you've seen her cook on The Kelly Clarkson Show you know what I mean) so I see her trying her best to master each dance, but dying of a laugh attack during rehearsal. I think she'd have fun with the competition aspect more than the dance aspect.
Unfortunately, we won't be seeing this talent show judge/talk show host on Dancing With the Stars anytime soon. Whenever the series is mentioned in an interview, she mentions that she would decline the offer.
5. Camila Cabello
There's no doubt in my mind that X Factor celebrity, Camila Cabello, could be best in show on Dancing With the Stars. Not only does this pop singer dance on stage, she's always seen dancing within her music videos. Since she knows how to follow choreography, I could see her being really good on Dancing With the Stars.
6. Jackie Evancho
America's Got Talent winner Jackie Evancho proved that she loves trying new things on The Masked Singer. Since the opera singer enjoyed changing up her gig on that series, I could see her thriving on Dancing With the Stars.
Let us know what you feel about this article