'Claim To Fame' is Officially Renewed for Season 2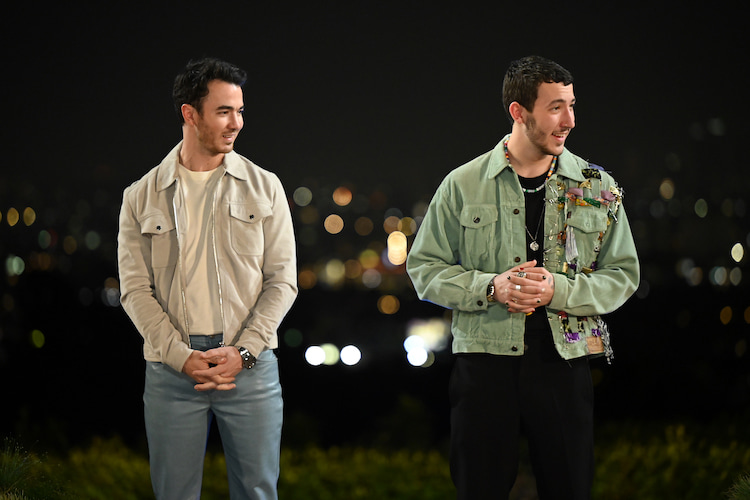 ABC/John Fleenor
After a successful first season on ABC, reality competition series Claim To Fame is officially coming back for season two. With that, another set of celebrity relatives will attempt to conceal their identity and snatch a win on the show.
Claim To Fame is Returning for Season Two
The network launched Claim To Fame in July 2022 with co-hosts Kevin Jonas and Frankie Jonas. Basically, the contestants are relatives of famous celebrities who shall live together under one roof. To be safe from elimination, they will try their best to hide their lineage and compete in numerous challenges. The winner of the show will take home the coveted $100,000 prize.
Airing every Monday night, season one of Claim To Fame averaged a 0.36 rating in the 18-49 demographic. Moreover, it garnered 1.82 million viewers in the live and same day ratings, including DVR playback.
Consequently, it's no surprise that the competition series will have another season in the television. The show gladly announced the great news on Instagram, to the delight of its fans.
"Twice the clues and twice the fun are coming to ABC for Season 2 of #ClaimtoFame!" the caption reads.
During the previous season, viewers saw contestant L.C. win the game and walk away with the huge cash prize. She turned out to be actress Keke Palmer's older sister, Loreal Chanel Palmer.
Fans Discuss the Changes They Want for the Show
Evidently, fans are happy to know that Claim To Fame will grace the screen for another season. However, while they see the show as something to look forward to, they also think it could be improved. Some viewers intimated their suggestions on Reddit.
"I would cast more nieces, nephews, and cousins (less similarity physically)," one person wrote.
Several users agreed with this suggestion, believing that Claim To Fame must involve more distant relatives. According to them, the apparent physical similarity somehow lessens the excitement of the game. Meanwhile, another viewer is concerned about the show's editing.
"Mid way through I figured out who would win," the viewer wrote. "Maybe it's because of how many reality game shows I watch but it just seemed way too obvious."
Claim To Fame already kicked off its casting for season 2. Be that as it may, the premiere date has not been announced yet. Furthermore, no reported modifications in the mechanics of the series have been reported at this time.
Let us know what you feel about this article