Carrie Underwood Marks 40th Birthday with New Single 'Out of that Truck'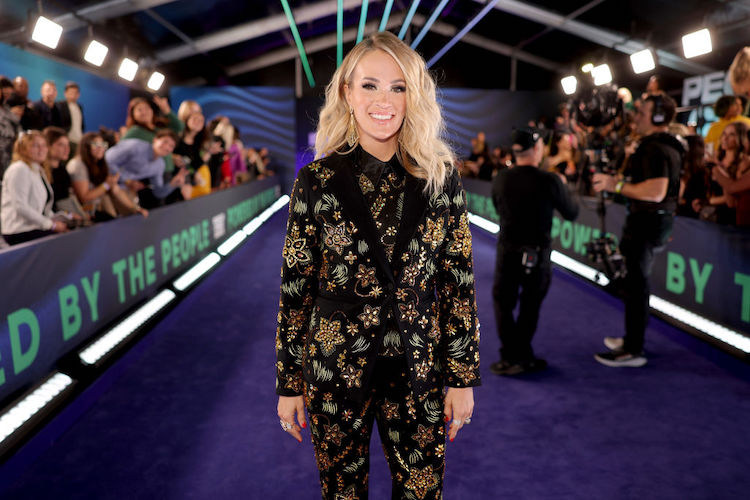 Photo by Chris Polk/E! Entertainment/NBC via Getty Images
Carrie Underwood's new single "Out of that Truck" might sound catchy and upbeat on the surface, but don't be deceived. Its lyrics are actually darker than you think.
Carrie Underwood Drops Her Latest Song on Her Birthday
Exactly on her 40th birthday, the country superstar released her first single since she dropped Denim & Rhinestones album in June 2022. Amazingly, this announcement came after Underwood received nominations for the upcoming 2023 CMT Music Awards.
On March 10, Underwood teased fans regarding the process of creating "Out of the Truck" on Instagram. Particularly, she posted a black-and-white video showing her enjoyable recording experience.
"Had some fun in the studio recently and for my birthday, I wanted to share my new song 'Out Of That Truck' with all of you!" she wrote.
In the same day, the "Before He Cheats" singer released the official lyric video of the single. Describing the song as a "great gift," fans are quick to congratulate Underwood for the said milestone.
'Out of that Truck' is a Dynamic, Haunting Single
At first hear, it's understandable to assume that "Out of that Track" is a happy song due to its beats and riffs. Yet, when one tries to focus on the lyrics, the single definitely one to be joyful about. Apparently, Underwood's lines hint intense meaning, leaving a warning to an ex who she thinks wouldn't easily get over her.
"So go on, touch that paint up / Where I scratched the driver's side / That won't take back all our weekend for no reason rides," she sings. "Yeah, I bet the left side of the flat bed / Will always be mine in your head / Even though it's not me counting stars with you tonight."
Moreover, the chorus of the song was powered by its last lines, "my memory's stuck / So good luck trying to get me out of that truck." Overall, "Out of that Track" is a wild song that's worthy of hearing.
Over the past months, Underwood has been hitting the road for her Denim & Rhinestones Tour. After this ends in March, she will return to Sin City for another leg of her Reflection: The Las Vegas Residency at Resorts World Theater.
Let us know what you feel about this article