"American Idol" Star Casey Bishop Teases New Song 'Don't Talk'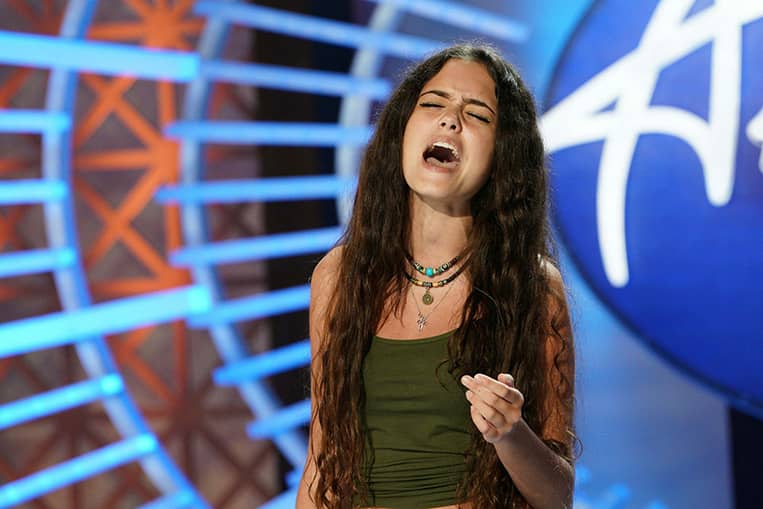 ABC/Christopher Willard
American Idol Season 19 contestant Casey Bishop is excited to share new music with her fans. The 17-year-old recently teased a new track called "Don't Talk" on Instagram, following her recent release "Bad Dream."
Casey Bishop Teases New Song "Don't Talk"
"'Don't Talk!' is COMING SOOOONNNNNN," Casey wrote to caption a new Instagram video in which she previews the upcoming new track. In the clip, she props up her phone and poses in a plaid yellow dress, sticking her tongue out and showing off cool eye makeup.
"Don't talk / We can do this if you keep your mouth shut," Casey sings on the track, which plays over the video. That's all the singer is giving us for now, but she wrote on TikTok that she's "more than ready for this one to come outtt."
Casey has been hyping fans up for new songs on social media for a while now. Last month, she posted a video of herself in the studio and wrote, "i am moreeeeee than ready for you guys to hear the new stuff." She also teased in May that "new jams are coming soon."
SEE ALSO: CASEY BISHOP POSTS HEARTFELT GOODBYE TO 'IDOL'
Casey Recently Released "Bad Dream"
Casey is embracing the rocker style that sent her to fourth place on American Idol Season 19. Last year, she signed a record deal with 19 Recordings and publishing partner BMG and started working on new music.
In April, Casey released a new song called "Bad Dream," which she co-wrote with several other songwriters, including Willow Smith. Later, she put out a music video to go along with the eerie pop-rock track.
One person who's excited for Casey to release new music is Season 20 American Idol finalist Leah Marlene. She commented on Casey's new teaser video, writing "DAYUM" and adding a fire emoji. It's so nice seeing contestants from different seasons supporting each other.
Let us know what you feel about this article