10 Things 'AGT All-Stars' Didn't Tell You About Aidan Bryant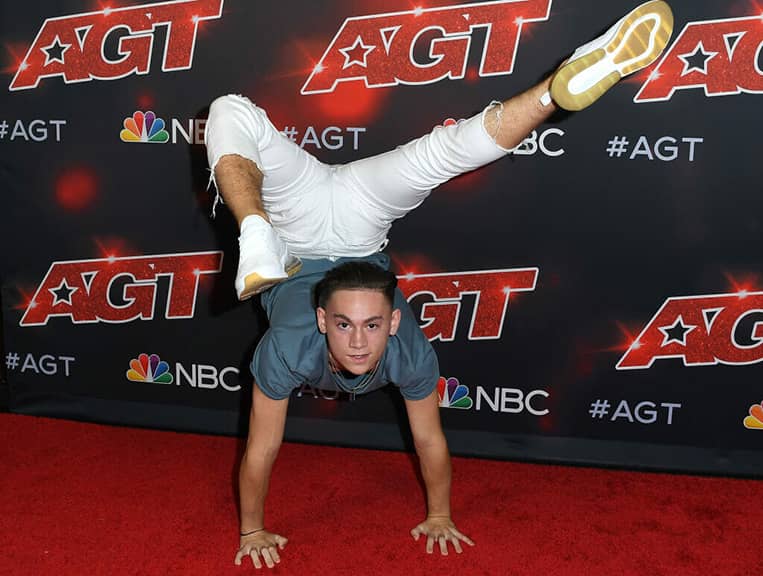 Steve Granitz/WireImage
It's no secret that fan favorite aerialist Aidan Bryant brought his a-game to America's Got Talent All-Stars. Although some of the biggest AGT fans have witnessed both of his journeys, there's more to know about this outstanding aerialist.
10 Things America's Got Talent Didn't Tell You About Aidan Bryant
1. He's Already Performing in AGT's Las Vegas Show
Before AGT All-Stars even premiered, Aidan Bryant was performing as part of AGT's rebranded Las Vegas Show, AGT Superstars. AGT Superstars is Live the Luxor Hotel in Las Vegas on Wednesday through Sunday, base tickets are forty nine dollars, excluding taxes and fees.
Disclaimer! This show is always changing, so there's no guarantee that Aidan will be performing if you do get tickets.
2. He Has Never Fallen
Since Aidan is self taught, many would expect the beginning of his career to involve a ton of accidents, but such isn't the case. According to Aidan he has "never fallen once but my toe has turned white."
The impact from an ankle drop turned his toe bright white. It's also important to note that the aerialist has never taken a dance or gymnastics class.
3. His Act is Actually a Family Act
While Aidan's backyard was his practice area, his mom used to bring him into the air using their lawnmower. Since then, they've upgraded to a golf cart.
The aerialist explained that he's extremely thankful for his supportive family. His mom, dad and older brother Colton are always cheering him on whether it's in person or via social media. Also, if you didn't know, his mom, Pam Cutrona Bennett, is his mom-manager.
4. He Loves Meeting New Circus Artists
Since winning second place on AGT, Aidan has gone on to perform at various events, like the Super American Circus in Hawaii, The Pecan Festival in Virginia, Cirq-Electric and more. He's met tons of other performers on America's Got Talent and he's clearly not done meeting people yet.
Aidan loves performing, so it's no surprise that he loves meeting other people. Recently, Aidan has also explored performing with others. He recently posted a variety of videos with fellow aerialist Itzel Salvatierra.
5. He's Very Crafty
Outside of being an aerialist, Aidan loves crafting. He loves to make things, sew pieces of clothing, and even make a profit of some kind. According to his mom, "He was always making something and then trying to sell it to make money."
His first entrepreneur venture was at only nine years old, when he was selling rainbow loom bracelets at his local Farmers Market. From there, he went on to have a candy machine business, as well as a slime business.
6. He Currently Runs an Online Arts, Crafts Store
Aside from loving to craft, Aidan currently has his own business, crafting! He currently makes and sells Infinity Lights at his business, Aidan's Creations. He typically sells his lights at his events.
7. He's Not Dating Anyone
All America's Got Talent fans are dying to know the answer to this question. Yes, Aidan Bryant is single.
8. He Wants to Learn to Sing
Aidan really wants to add a new talent to his act, singing. When asked about bringing a new talent into his skillset, Aidan said "someday I want to be able to sing!"
9. He Has His Own Car
The first vehicle Aidan bought on his own was a White Jeep. We're not sure if he still has it today.
10. He Finally Got His Sweet Revenge Over Dustin Tavella
We already saw Aidan seal the deal for his redemption in his preliminary episode when he made it into the finale over Dustin Tavella, but can he take it even further? I truly think Aidan has the potential to win the entire series himself.
Let us know what you feel about this article