The Real Reason Keith Urban Quit 'The Voice AU'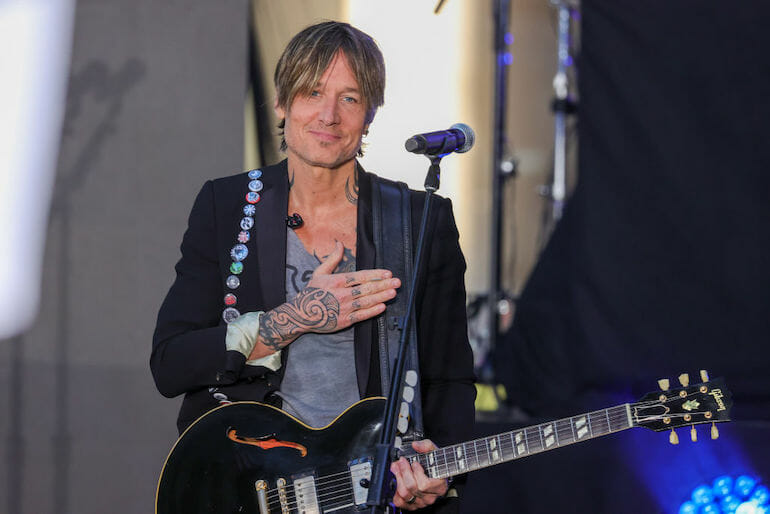 Getty Images
Keith Urban recently revealed that will not be returning as a coach in the next season of The Voice Australia. Urban said the main reasons he's not returning is to put his family responsibilities first and to kick off his Australian tour.
Keith Urban Prioritizes Family Time
Even though fans are sad to hear that Urban will not appear on this season of The Voice AU, they understand that he's trying to align schedules with his wife to make family visits. Urban wishes for his family to spend Christmas together with his mother and Kidman's mother.
"My mum just turned 80 and Nic's mom, who knows how many Christmases we'll get with anyone, but especially with our mums." he said. "Having the kids in there is great, but the extended family as well because we don't have any family in Nashville, so it's amazing to have all the cousins ​​and aunts and uncles and everybody, it's just amazing."
Urban also did not do The Voice back in 2012 to serve as a judge on American Idol, but he admittedly regrets the decision. Although he also chooses to sit out the next season of The Voice, Urban loves being a coach on the show. He said that he would not say "no," to doing it again down the road.
Focusing On the Australian Leg of His World Tour
Before spending quality time with his family during the holidays, Urban will kick off his Australian tour. The tour starts on December 1 at the Gold Coast Convention and Exhibition Centre. Following dates to his tour include two more shows at the Sydney's Qudos Bank Arena before finishing in Melbourne on December 17.
The Speed Of Now Tour has previously been postponed since December 2020 due to the pandemic. The tour is now returning after two years on hiatus, after the USA leg of his tour wraps up on November 4.
Along with the tour, Urban also plans to release new music in 2023. Since he has plans on the horizon, many believe his is ultimately the reason behind his departure from The Voice AU.
"I will be finishing this album, put it out and then we will be resuming our Vegas residency, which we hadn't been able to do through the pandemic." Urban said sharing his plans. The singer feels that his entire year is like "two years in one," having to tour multiple times and writing new music.
Let us know what you feel about this article