Nick Jonas Reveals What Sets His Wife Apart From His Past Exes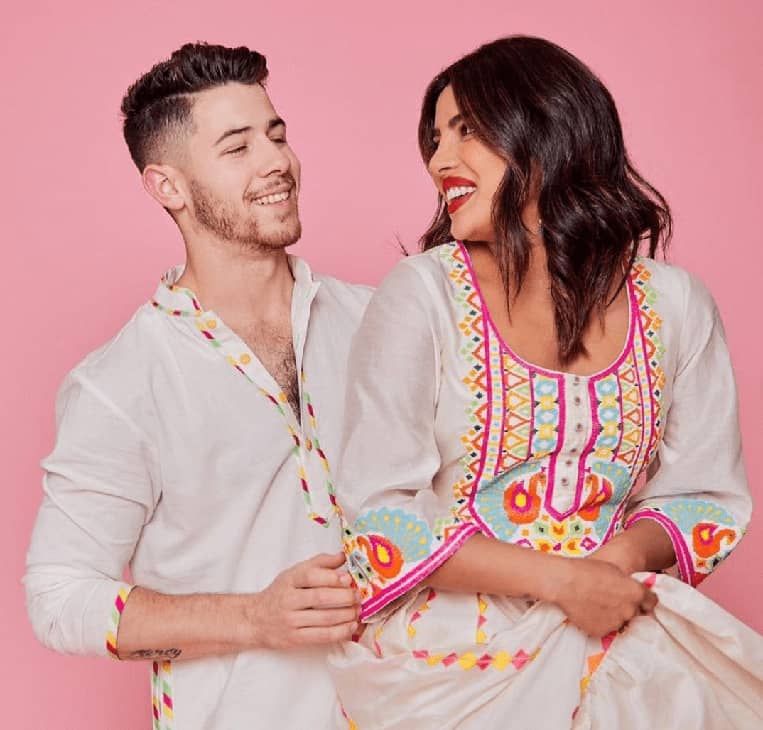 Instagram | @nickjonas
Nick Jonas and Priyanka Chopra Jonas have recently celebrated their second year of marriage. What started as a rumored romance between them is now a happily ever after. The two are happier than ever and look forward to many more years together. In a recent appearance on Sirius XM Hits 1, Nick shared some insight on what separates Priyanka from the rest of his exes and why married life with her is blissful.
A Bond Stronger Than Marriage
Nick Jonas, 28, sat down with the Sirius XM Morning Mash Up crew recently to promote his new album, Spaceman. Nick describes a lot of the album as being inspired by his feelings for Priyanka. During the convo, Jonas was put on the spot when asked what set Priyanka, 38, apart from all of his previous romances. The answer is far less complicated than you may think. The youngest Jonas Brother said the two had a strong friendship before ever deciding to say their "I do's.'
Nick goes on to add the pair knew each other well before they began dating. A well-established friendship is what The Voice coach believes "helps in relationships that have evolved in an organic way" like their's has.
The marital bliss is still on high for the two lovebirds. As Nick describes it "it's been a wild first couple of years of marriage, and I'm very blessed to have a life partner that I can rely on, and vice versa hopefully."
Before They Became Mr. and Mrs.
The relationship between Nick and Priyanka stands strong today but from dating to their wedding, it's all relatively new. Check out our What's Hot video down below where we remember their love journey.
It was only about 4 years ago that rumors of them dating began to swirl after attending the 2017 Met Gala together. They denied the dating rumors when asked about it, saying they only went together because they were sat at the same table and already knew each other.
The rumors were silenced but not for long. A year later, following the Memorial Day weekend, Us Weekly broke the news claiming the pair were now, in fact, seeing each other. With a source telling the publication "it's a good match and they are both interested in each other." 
RELATED:NICK JONAS' SECRET WEAPON ON 'THE VOICE' IS HIS WIFE – HERE'S WHY
We got to witness the relationship unfold over the following weeks through media coverage and their interactions on social media. Then after 2 months of officially dating, People reported the pair were engaged. As quickly as that news came, it was a similarly fast engagement with the pair tying the knot within 4 months.
Now after two years, Mr. and Mrs. Jonas seem a stronger couple than ever. So maybe we should re-evaluate our friend zones because maybe there is a romance being overlooked.
Let us know what you feel about this article