Meet Sergio and Lucy, an Unconventional Dance Act on 'AGT' Season 17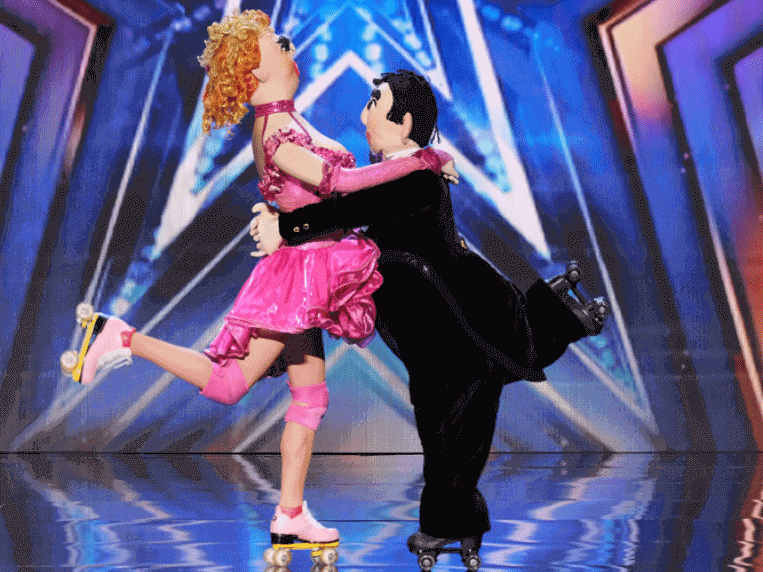 Photo by: Trae Patton/NBC
An act called Sergio and Lucy is expected to take the stage this week on America's Got Talent Season 17. The act features Sergey Korolev, who previously appeared on Season 10 and Season 13 with his daughter.
Sergio and Lucy Might Look Familiar on AGT
Sergey and Sasha were a father-daughter duo who first auditioned for AGT Season 10, when Sergey was 49 and Sasha was 12. They performed incredible balancing tricks, with Sasha spinning on her father's head at one point. The judges voted to send them through, but they didn't appear in the Judge Cuts round.
The pair returned for Season 13, when Sergey was 52 and Sasha was 15. They shared that they've been performing together since Sasha was 6 years old. This time, the judges sent them through again, and they performed in the Judge Cuts. Although they received a standing ovation, they didn't make it to the Semifinals.
Sergey, who is originally from Kazakhstan, is now auditioning for Season 17 on his own — well, kind of. He's performing as part of an act called Sergio and Lucy, which involves dancing on roller skates. But the unconventional act isn't quite what it seems.
SEE ALSO: AMANDA MAMMANA LEAVES THE JUDGES JAW DROPPED IN 'AGT' EARLY RELEASE
Sergey Is Auditioning with a Roller Skating Act
Sergio and Lucy appear to be two puppets of a man and a woman on roller skates. They embrace each other and dance around the stage. You might think that there are two people performing in the costume, but it's actually just one.
Sergey performs in the costume by himself, with his own legs acting as Lucy's legs, and his arms acting as Sergio's legs. The strength and acrobatic talent he showed off in his act with Sasha comes in handy as he performs various tricks in the Sergio and Lucy costume.
In videos of the act, Sergey reveals himself at the end of the performance. It has us looking forward to how the judges will react to the act when Sergey takes the stage during Season 17 of America's Got Talent this Tuesday night on NBC.
Let us know what you feel about this article