Faith Evans Husband Files For Spousal Support a Month After Divorce Filing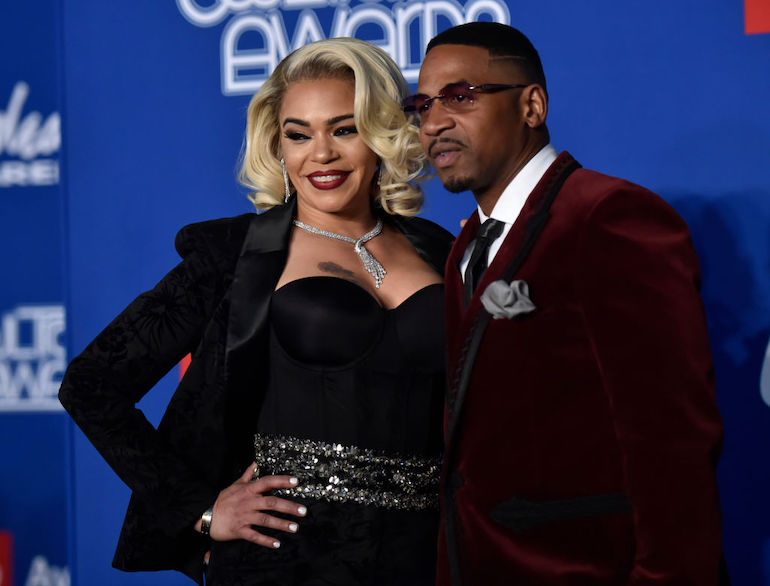 David Becker/Getty Images)
90s super producer Stevie J has filed for spousal support from his soon-to-be ex-wife Faith Evans a week after her elimination from The Masked Singer. Stevie J filed for divorce this past November. If you followed the drama over the last several months, this news is not surprising. A recent video hit social media that put the former lovebirds marital issues on full display.
In the since-deleted video posted by Stevie J, we saw a clearly distraught Evans trying to sleep in the late hours of the morning. Stevie J was heard repeatedly expressing his hate for the 90s R&B diva in the disturbing video. Late last month, Stevie apologized to Evans after the video surfaced.
"I'd like to apologize and say sorry that I even allowed someone to come into my home and steal a computer and be able to do that to us," he said in the since-deleted apology. "You're an amazing person. I'd like to apologize to your family, they don't deserve that either. Nah, she ain't cheat. I was just in the moment. You know how us guys do. I'd like to take the time to apologize to you, Faith, and let you know I love you. I'm here for you, always."
Fans assumed that Stevie J's apology was enough to smooth over the marriage, seeing as Evans's Instagram bio still lists her as a "wife."
Faith Evans's Marriage Lasted Three Years
The couple married in July of 2018 in Las Vegas and separated in October of 2021. In the divorce filing, the Bad Boy Records mainstay checked the box that says "spousal or domestic partner support payable," and another box that requests to "terminate the court's ability to award support to [Evans]," according to a report.
The former couple knew each other for more than 20 years. Both were instrumental in building the Bad Boy Record label. Stevie also produced "Soon As I Get Home" Evans's 1995 hit single.
As mentioned during her reveal on The Masked Singer, Evans was once married to the late rapper Biggie Smalls. Back in May, the singer was arrested on felony domestic violence charges for allegedly attacking Stevie J in their LA home and she posted bail the following day.
Let us know what you feel about this article