'BGT' Champions Sneak Peak Right Before It Premieres This Weekend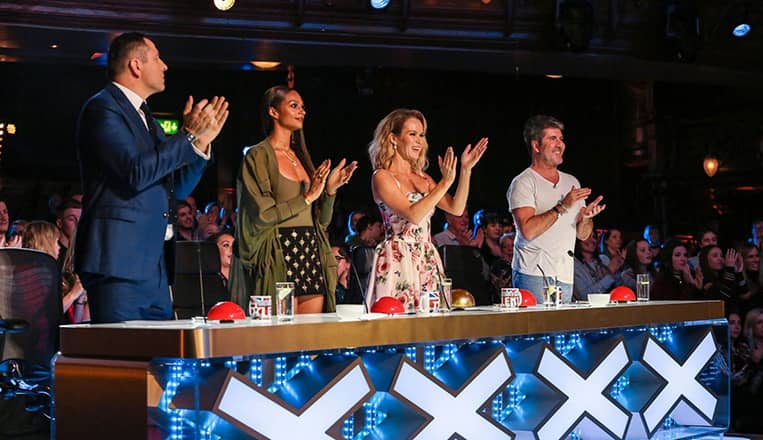 THAMES/SYCO/ITV
It's almost time for the premiere of BGT: The Champions! The new all-star version of Britain's Got Talent will premiere this weekend, taking on a similar format to AGT: The Champions.
BGT's YouTube page has released several sneak peeks of the new season, including a few first looks at acts who will be appearing on the show. You might even recognize a few names from AGT.
When Does 'BGT: The Champions' Air?
BGT: The Champions premieres this Saturday, August 31, at 8 pm on ITV. As the above preview shows, this season will feature talented acts from around the world, in addition to some of BGT's most beloved performers.
Recognizable acts from AGT include comedian Preacher Lawson, sword swallower Alex Magala, and danger act Deadly Games. Asia's Got Talent winner The Sacred Riana, who also appeared on AGT, is another notable act.
The season will also feature several acts who appeared on AGT: The Champions. That includes singer Cristina Ramos and sand artist Kseniya Simonova.
Kseniya Simonova On 'BGT: The Champions'
Speaking of Kseniya, BGT has released a sneak peek of her performance in Saturday's new episode. The talented sand artist blew the judges away on AGT: The Champions with her powerful storytelling.
Here, she can be seen drawing planets and beautiful human faces using only sand and her hands. She finished AGT: The Champions in third place. We can't wait to see how far she goes on BGT.
Paul Potts Returns To 'BGT'
Opera singer Paul Potts was crowned the champion of BGT's first season. Earlier this year, he competed on AGT: The Champions. Now he's returning to BGT for its all-star season.
In the above preview, he performs on a stage covered with fog, accompanied by an orchestra of violins. Audience members in the front of the venue can be seen waving the lights on their phones as he sings.
Ashleigh & Sully Are Back!
Ashleigh and her dog Pudsey won Season 6 of BGT. Pudsey has sadly passed away since, and Ashleigh now performs with her dog Sully. They appeared on AGT: The Champions earlier this year.
Their performance on this weekend's BGT: The Champions premiere is a Mary Poppins homage. Ashleigh is dressed like the famous nanny and lip syncing to "Spoonful of Sugar" as Sully dances with her.
Although the winner of BGT: The Champions was unfortunately leaked after the finale was taped, we're looking forward to watching how the season plays out. Based on these sneak peeks, the competition looks fierce.
Let us know what you feel about this article