'American Idol' Judges Inspire Contestants in Emotional New Season 21 Promo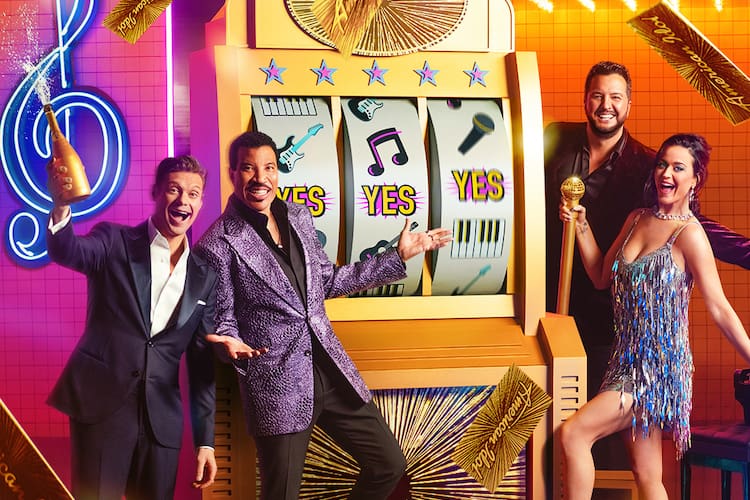 ABC
American Idol is returning for Season 21 next month, and the show recently released a new promo giving fans a sneak peek at a few emotional moments from the auditions. The judges can be seen sharing their encouragement with various contestants.
American Idol Releases New Season 21 Promo
American Idol posted the new promo on Instagram, along with a poster showing all three judges (Katy Perry, Lionel Richie, and Luke Bryan) and host Ryan Seacrest posing next to a slot machine that reads "yes" all the way across.
"We're celebrating 21 years of making dreams come true," Richie says at the start of the video.
The clip also showcases an emotional contestant who tells the judges, "I have been trying out for this show since I was 15 years old." As Perry says, "You are the little engine that could."
Perry can also be heard telling a contestant, "Never give up on your dream. You've got the magic in you."
The video goes on to feature several celebratory moments as contestants react to getting a Golden Ticket to Hollywood for their auditions. The promo promises fans that "the best is yet to come."
SEE ALSO: 'AMERICAN IDOL' JUDGES HEAD TO LAS VEGAS IN NEW SEASON 21 PROMO
The New Season Premieres February 19 on ABC
Season 21 of American Idol premieres on Sunday, February 19, on ABC. This is the show's sixth season on the network, after previously airing on FOX. The judging panel has remained the same throughout the show's ABC run.
Last season, the show celebrated 20 years on the air by introducing a Platinum Ticket, which they awarded to three talented contestants during the auditions. The concept is back this year, and one Platinum Ticket has already been handed out thanks to fan voting.
This season, the show is celebrating its 21st birthday, as the judges headed to Las Vegas to tape auditions last year.
Let us know what you feel about this article