'AGT' Aerialist Aidan Bryant Wows Ellen, Shares How Many Times He's Fallen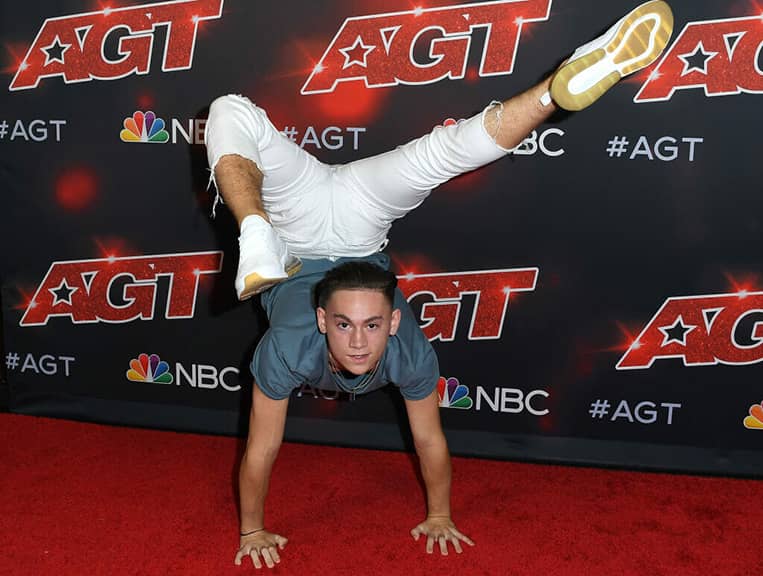 Steve Granitz/WireImage
America's Got Talent runner-up Aidan Bryant appeared on The Ellen DeGeneres Show this week to show off his incredible aerial moves and share his amazing story. DeGeneres was clearly wowed by his talent.
Aidan impressed the AGT judges, as well as the viewers, in Season 16 of show earlier this year. The 16-year-old is completely self-taught, having been inspired by Pink's aerial routines.
Aidan Bryant Performs on 'The Ellen DeGeneres Show'
Aidan kicked off his appearance on The Ellen DeGeneres Show with an incredible performance. He swung from a sphere hanging from the ceiling, at one point holding on by just one leg. He finished with some very fast spins that might make you dizzy.
Aidan expressed his excitement about being on the show, saying it's "absolutely crazy." DeGeneres, meanwhile, shared that she was rooting for him during his time on America's Got Talent, saying she's "so impressed" by his talent.
At the host's request, Aidan even showed off an amazing pose on the set's coffee table. He balanced on his hands with his back bent, so that his feet ended up over his head. The audience applauded the trick, and DeGeneres called it "amazing."
Aidan also shared video of his mom using a lawn mower to lift him up during his routine. He shared that they've since upgraded to a golf cart. DeGeneres got a kick out of that, calling it "hilarious."
SEE ALSO: MEET 'AMERICA'S GOT TALENT' TEEN AERIALIST AIDAN BRYANT
Has Aidan Ever Fallen While Performing His Aerial Routine?
Aidan shared that he taught himself his aerial moves using his grandmother's bedsheets attached to a tree. Understandably, DeGeneres wondered if he ever fell and hurt himself while practicing. You might be shocked by Aidan's response.
"I have never fallen once, but my toe has turned white," he shared, explaining that this was due to the "impact" involved in an ankle drop.
It's seriously impressive that he's never taken any classes and still managed to avoid falling. We hope he keeps that record for the rest of his career and doesn't have to deal with any injuries.
Let us know what you feel about this article