WATCH: Seal Denies He's THIS Character on 'The Masked Singer'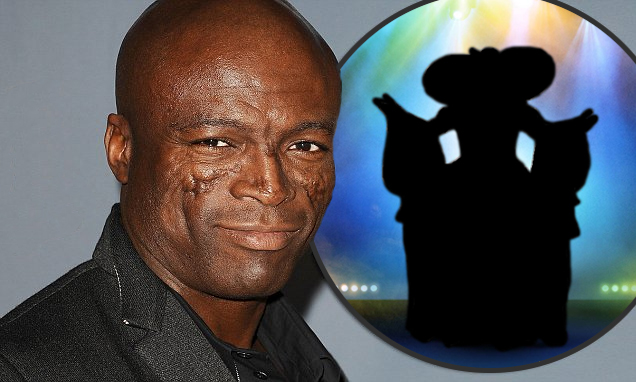 FOX/GettyImages
A reporter from X17 recently stopped Seal to ask about The Masked Singer rumors surrounding him. Many fans have speculated he is the Leopard on the show. But Seal outright denied the claims!
Here's what the singer had to say about The Masked Singer rumors:
Seal on Being The Leopard
When approached, Seal said that he is NOT the Leopard! Well, likely story. Adrienne Bailon Houghton and Victor Oladipo have both done the same this season amid predictions they are the Flamingo and Thingamajig. But Seal didn't do a very convincing job.
I can't tell you that, I'd get in trouble.
When the reporter says that "everyone online is saying" it's Seal, he looks up and asks "they are?" as if he hasn't heard it before. These predictions would have to have shown up online to him! How could he be completely oblivious to them? He then flashes a pretty guilty smile and says he "doesn't even know the show." For some reason, we're not buying it! There's a reason Seal is a singer and not an actor.
Seal does a bad job selling the fact that he's not on The Masked Singer if he really isn't. He said he'll "have to watch it." The reporter then shows him a picture of the Leopard. Seal says it "could be" him.
Maybe, maybe not!
We won't know for sure until the Leopard is revealed on The Masked Singer! Tune in every Wednesday night at 8/7c on FOX to join the guessing game.
Let us know what you feel about this article