WATCH Marcelito Pomoy Get Hero's Welcome In Philippines After 'AGT: Champions'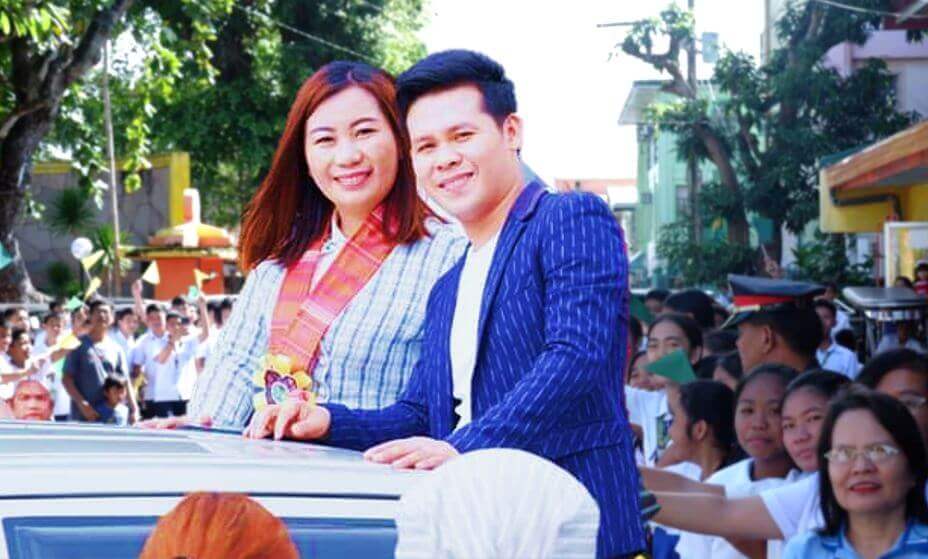 NBC
Marcelito Pomoy is back in his home country of the Philippines after being announced as the fourth-place finisher on AGT: The Champions. He reportedly received a hero's welcome upon his return.
Marcelito impressed the AGT judges with his ability to sing in both male and female voices, effectively performing duets with himself. The talent won him Pilipinas Got Talent in 2011.
Want to see the entire photo gallery? We got you fam, we got you. Check it out, down below!
[interaction id="5e544f0e5f04203e16f327fc"]
Marcelito Pomoy Welcomed Home In The Philippines
Marcelito and his wife Joan reportedly returned home from the United States last week. On Monday, he was driven through his town of Calauag in a motorcade, and welcomed home like a "returning hero," according to the police chief.
MARCELITO POMOY WINS 'AGT: CHAMPIONS' FAN VOTE – BY A LOT!
The singer was apparently "mobbed" by fans. Mayor Rosalina Vizorde and other government officials also held a reception for Marcelito at the municipal building. The star shared photos from the day on Instagram, showing just how big the crowds were.
One of the reasons Marcelito turned down a chance to compete in traditional America's Got Talent was that he didn't want to fail on the American stage after winning in the Philippines. So it's great to see that his home country is so proud of him.
Marcelito's 'AGT' Journey Comes To An End
Despite missing out on the Golden Buzzer, Marcelito seemed to be a frontrunner during this season of AGT: The Champions. His fans were upset over judge Simon Cowell's criticism of the singer in the finals. Ultimately, the superfans only voted him into fourth place.
'AGT' FINALE LEAK: SIMON COWELL CALLS MARCELITO POMOY 'PREDICTABLE' – FANS OUTRAGED
After the finale, Marcelito took to Instagram to share a message for his fans. He thanked them for their support and urged them not to be upset about the results. He encouraged them to "always think that God has a reason for everything… God has a better plan." Marcelito said he was happy to represent his country on the global stage.
What's next for Marcelito? He said on Instagram that he's constructing a new studio and will record a cover for fans when it's done. The singer will also return to the United States this year for a tour around the country. Check out the dates, from June to August, on Marcelito's Facebook page.
Let us know what you feel about this article