WATCH 11-Year-Old Boy Nearly Kill Simon Cowell With His Knives — Where Is He Now?
NBC
11-year-old Edward Pinder appeared on Britain's Got Talent back in 2014, stunning viewers with his dangerous act. Rewatch one of the show's most viral auditions where Simon Cowell joins in on the act. Also, find out what happened to Pinder after his journey on the show.
11-Year-Old Boy Nearly Kills Simon Cowell
Remember Edward Pinder, the boy who had his chance at throwing knives at Simon Cowell? Despite his viral audition back in 2014 on Britain's Got Talent, the auditionee never actually made it to the finals.
The mother and son duo introduced themselves as knife throwers to the judges, even admitting that Pinder could kill his mom if anything went sideways.
RELATED: CONFIRMED: 'BRITAIN'S GOT TALENT' LIVE SHOWS WON'T HAVE AN AUDIENCE THIS YEAR
Edward began by demonstrating his skills as his mother stood against a wooden board, throwing the sharp objects at her with no hesitation. After the act, Simon claimed he was 'tempted' to 'go up there' to take the place of Edward's mother.
Whilst the young auditionee managed to perfect his first hit against the wooden board, his second was less successful. The blade didn't stick to the wall and instead flew to the side of Simon's shoulder. Cowell was quick to leave the stage after the shocking mishap.
"I was a bit nervous about throwing knives at Simon but I got over it," he said after his TV moment. "I wanted to impress David and Simon."
RELATED: SIMON COWELL STOPS 10-YEAR-OLD INDIAN GIRL MIDWAY THROUGH HER PERFORMANCE — WHAT SHE DOES NEXT WILL BLOW YOUR MIND [VIDEO]
"I've been doing it for about a year and I never miss. Sometimes the knives bounce out. I practice every day. I'm 11th generation circus performer and this is what I want to do when I am older too."
Where is Edward Pinder now?
What Edward and his mother didn't mention all those years ago on Britain's Got Talent is that they are apart of a family circus that has traveled the UK for decades. From all the info we've gathered, you can still catch the famous young knife thrower at the traveling circus, 'Pinder's Circus' when it next tours the country.
RELATED: THIS SHOCKING 'BGT' AUDITION TEACHES SIMON COWELL NEVER JUDGE A BOOK BY ITS COVER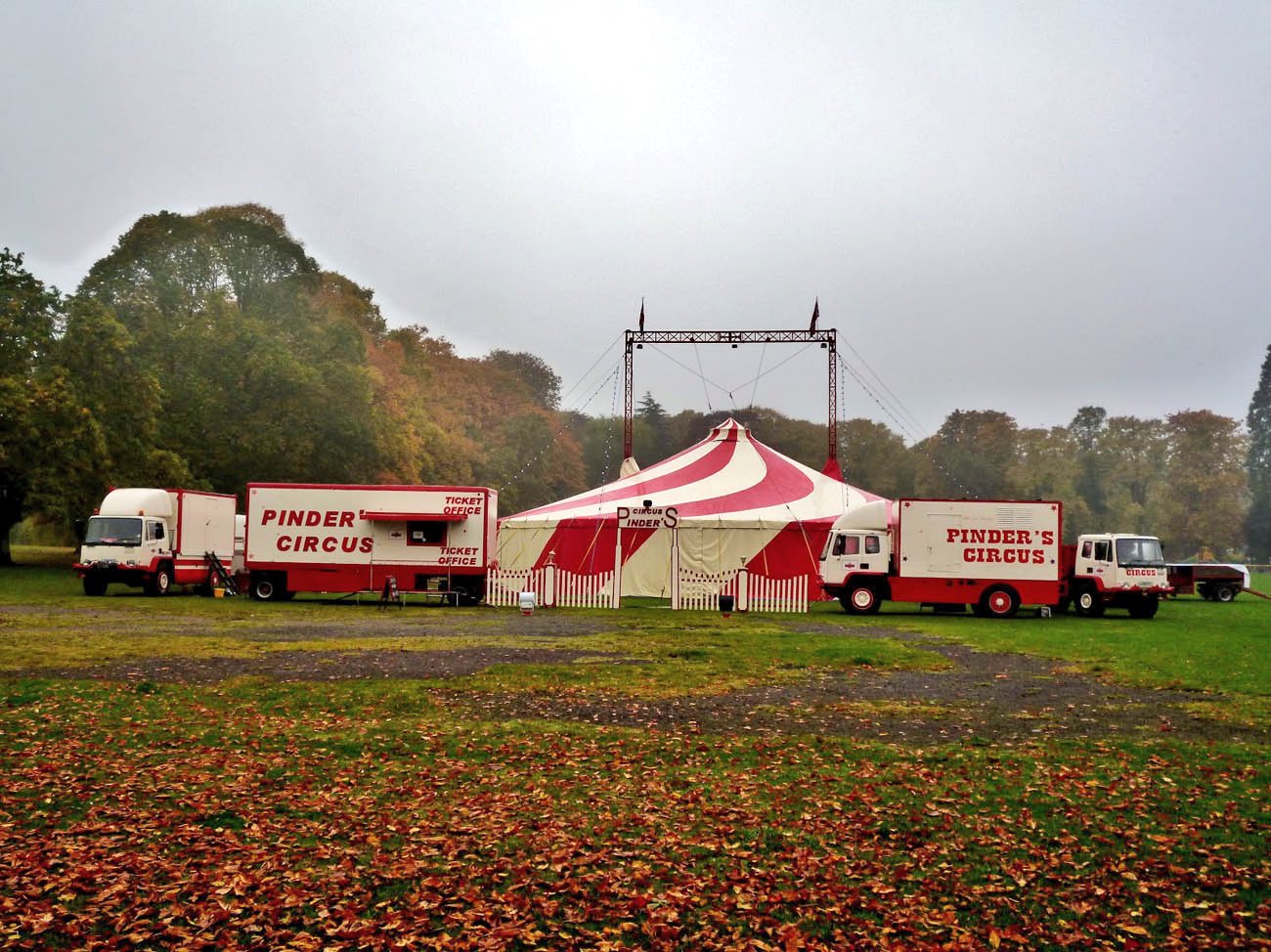 Click [HERE] to visit the Pinders Circus website for regular updates!
Let us know what you feel about this article