The Masked Singer's Davina McCall Reveals Upcoming Surprises On The Show! [VIDEO]
ITV
Davina McCall, a judge on this years Masked Singer UK, joined hosts, Phillip and Holly on This Morning. McCall spoke on an unexpected surprise that is upcoming on the show and how the undercover masked singers are hidden away during filming. All this & more in this week's TMS closer look!
WHO WILL BE ON AGT: THE CHAMPIONS NEXT WEEK?
We're expecting a surprise very soon on The Masked Singer UK!
Already shocked at how good this year's singers are on The Masked Singer? According to Davina McCall, who recently featured as a guest on daytime show, This Morning, there's one particular singer that is holding back. Whilst our guesses are endless, maybe tonight's show will give us some more clues!
"You will have a moment, I'm not sure with episode it's in, might be four or five. Someone is holding back. I've got goosebumps just talking about it, there was a moment in one of the shows, we all went WHAT? Suddenly this voice came out!"

Davina McCall on an upcoming surprise on The Masked Singer, This Morning
Ken Jeong will be temporarily replaced on The Masked Singer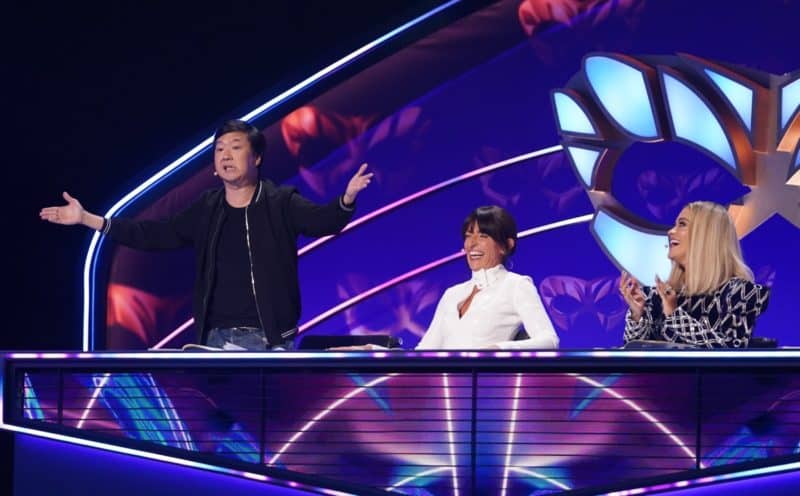 Jeong, by far the audience favourite, won't feature on multiple episodes of the show due to his absence from filming. Superstar singer and dancer, Donny Osmond will be replacing him, we're not kidding! Osmond is also a former teen idol and has earned many top ten hits over his lifetime in the music business.
McCall mentioned to This Morning that Osmond might just be the new Cowell!
"He's quite tough, Donny. He was slightly critiquing and I was like, look at you Donny!"

Davina McCall on guest judge, Donny Osmond
JULAINNE HOUGH DIVORCE RUMOURS BUSTED IN 5 SECONDS!
This week's Top 3 funniest TMS tweets!
What do you think? Is there a huge Hollywood star hiding behind a costume? Anything is possible on this show… ANYTHING!
Others…. are finding it hard to take the concept seriously. What we can say, however, is that this show is definitely airing and it's no dream, we can assure you.
When you're predicted as a contestant on The Masked Singer, you will most certainly have thousands of detective fans spamming your Twitter. Isn't that right Jamie?!
ELLEN JOINS FORCES WITH THE MASKED SINGER TO CREATE SPIN OFF
The Masked Singer UK continues tonight on ITV. Watch along and follow the latest tweets trending HERE!
Let us know what you feel about this article