Celebrity
Steven Spielberg's Daughter Cries During Arrest For Domestic altercation with Boyfriend
Mikaela Speilburg, Steven Spielberg's daughter found herself spending the night in a jail cell after an altercation with her boyfriend. She says it all started after something rude was said to her, according to police. Here's what happened.
SEE ALSO: BTS CANCELS SHOWS IN HOME COUNTRY SOUTH KOREA DUE TO CORONA VIRUS
Mikaela Spielberg arrested after an altercation with boyfriend in Tennesse
It was an unfortunate Saturday night for Milaela Spielberg after she was arrested for domestic abuse. It all started after a rude statement had been made by her boyfriend, Chuck Pankow, a former darts player. Spielberg allegedly threw objects at him, resulting in visible injuries to the body. These include evidence of dry blood on the hand and a swollen wrist.
This news comes fairly recently after Mikaela announced she planned to begin a career in adult movies.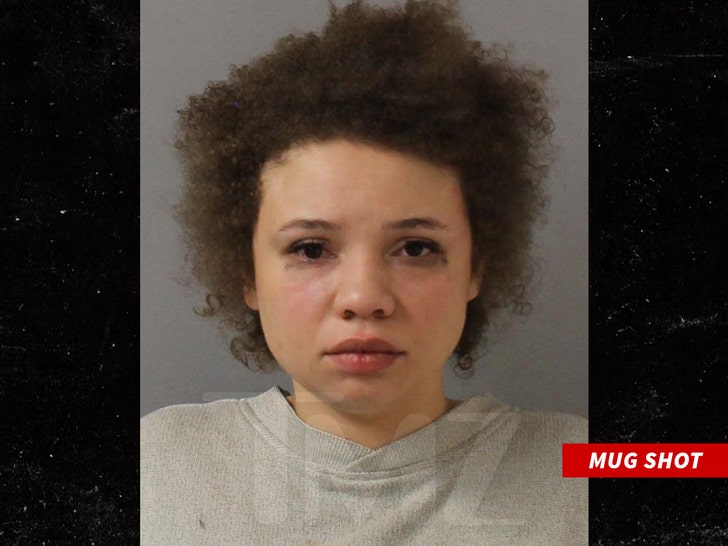 TMZ has also released this mug shot of Mikaela once she'd been arrested, looking emotionally distraught.
So Mikaela arrested, but not the boyfriend?
Cops say one of the reasons that led to Mikaela's arrest was how she answered questions. Allegedly, she kept changing the story of what happened that night to responding officers.
Mikaela Spielberg was booked and held on a bail of $1,000. She was later released.
WATCH ZAYN MALIK "SCREAMING" AND "THROWING OUT INSULTS" AT LOGAN AND JAKE PAUL
Steven Spielberg is 'embarrassed' and 'concerned' about daughter's pornography career
A recent report states that Steven Spielberg and his wife have changed their minds on their daughter's new career path. This comes after their daughter, Mikaela announced her new role in pornography.
RELATED: MIKAELA SPIELBERG'S RESPONSE TO HER NEW PORN ENDEAVOR IS BOTH SHOCKING AND ADMIRABLE
According to a source, "[Her parents] only want the best for her. But they're also concerned that this path might not end up being the best." Mikaela spoke on her parents' reaction, stating the following.
"My safety has always been a number one priority for them. I actually think that once they see how far I've come from the bottom I was at a year and a half ago, they're going to look at this and go, 'Wow, we actually raised a really self-assured young lady.'"

Mikaela Speilburg
Mikaela suffered a dark period of alcoholism last year and has since found the work in the porn industry as both 'empowering' and 'positive'.
SEE ALSO: WHY 'THE BACHELOR' SPIN-OFF IS CASTING ONLY 65 YEARS AND OLDER
Let us know what you feel about this article
Talent Recap Comment Policy
What do you think? We welcome your insight and opinions, but keep them clean! Comments are monitored, and abusive content will be removed.