Soldier's Emotional Rihanna Cover Has 'America's Got Talent' Judges Emotional Like Never Seen Before [VIDEO]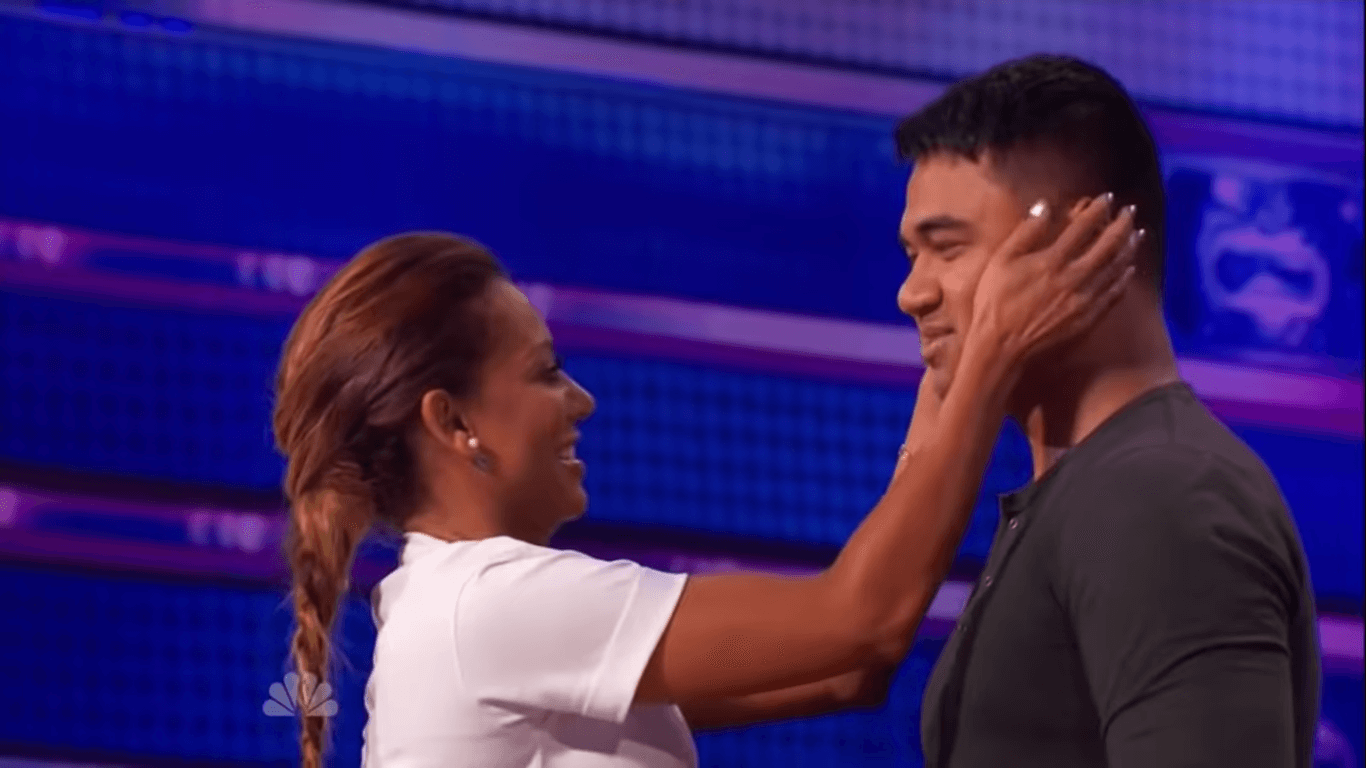 NBC
One of the most emotional auditions in AGT history came from Paul Ieti. The U.S. Army soldier told his powerful story and proceeded to perform an incredible Rihanna cover.
Paul's performance was so good, it inspired three of the judges to run up on stage and hug him. Watch the moving audition, and see the judges' heartwarming reaction, in the video below.
Soldier Paul Ieti Auditions For 'AGT'
Before his audition, the 21-year-old shared that he was originally from American Samoa, but was stationed in Georgia. He talked about being deployed the Afghanistan and singing to his fellow soldiers to help get them through it.
SIMON STOPPED THESE SOLDIERS MID-SONG ON 'BGT' … WATCH WHAT HAPPENS NEXT
Paul teared up as he admitted he was afraid he wouldn't come home when he was deployed, saying music was a comfort for him. "It feels good to know that my singing and my music can comfort someone else," he said. "I means the world to me."
The singer went on to perform Rihanna's "Stay" during his audition. The judges seemed pleasantly surprised by his voice, as the audience cheered throughout the performance. He ended up getting a standing ovation.
The Judges Hug Paul Ieti After His Performance
"I'm gonna come and give you a hug," AGT judge Mel B declared after Paul's performance. She ran on the stage and embraced him. Then Heidi Klum said she wanted to hug him too, so she hopped on stage to put her arms around him. Then Howard Stern stood up and said, "I wanna hug you!" He did the same.
WATCH: 'AGT' MAGICIAN JON DORENBOS AND ELLEN BRING SOLDIER BACK HOME FOR WIFE'S DELIVERY
The audience cheered, and Paul smiled as each judge made their way over to him. Howie Mandel told him that he seemed nervous and shy when he first came out, but "nobody expected" him to sound like he did when he sang. "You are amazing," he said.
Paul received four "yes" votes from the judges to move on. He made it to the semifinals of Season 9, going on to sing songs like Rascal Flatts' "Bless the Broken Road," One Direction's "You & I," and the Backstreet Boys' "I Want It That Way."
Paul is still singing. You can follow his YouTube account to see him cover songs. In the past, he's posted himself singing "All I Want" by Kodaline and "Too Good at Goodbyes" by Sam Smith.
Let us know what you feel about this article