Simon Stops Country Singer For Not Being Original BUT Watch What Happens Next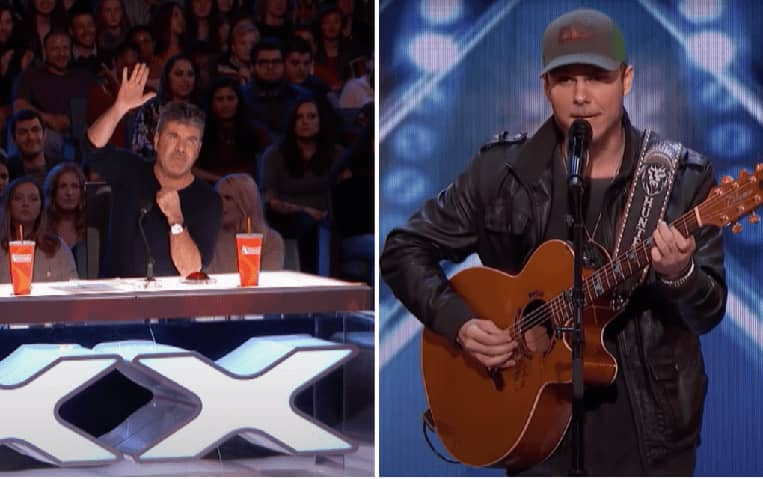 NBC
In season 13, NBC's America's Got Talent follows Simon Cowell, Heidi Klum, Mel B, Howie Mandel, and host Tyra Banks in their talent search, showcasing unique performers from across the country.
WATCH Hunter Price's Performance At The 'AGT 'Auditions
Creator and Executive Producer of America's Got Talent, Simon Cowell is one of the toughest judges of all time to impress. Hunter starts his story by talking about his mom who signed him up for a karaoke competition and from then he started singing as it made it happy.
"Growing up, my mom was a big fan," Price said of his song choice, "and I'm going to try making it my own." He starts out with a cover of the Bryan Adams hit, Everything I Do but Simon stops him just 30 seconds after saying "I think what you were doing was very generic," Cowell told him. "I think you have a good voice, so what's missing here?"
Country singer Hunter Price then debuted his new single "Left Behind" in a big way.
Cowell asked Price which artist he looks up to. "I kinda, honestly, want to be like Taylor Swift," the singer replied, before explaining that he also writes original tracks.
Hunter switch tunes and perform his self-penned song "Left Behind." What's next? He impressed Simon! In Simon's words, he is "taking a leap of faith" and gave him a third yes.
RELATED: 10 SINGERS SIMON COWELL STOPPED MIDWAY THROUGH THEIR AUDITIONS
The song earned him a standing ovation and praise from judge Mel B, who said, "That was much better."
When asked by Simon about his own highs and lows he replies, " I have been out on my own since 18 and I've had times over the years where I haven't had enough money to eat and it just makes moments like this that much that much better."
In the end Simon's not rude, he's brutally honest.
He launched this track "Left Behind" which is available on iTunes and streaming services. Since then he has also appeared on The Voice.
He was also dating Southern Charm star, Kathryn Dennis for a short while.
Let us know what you feel about this article