Simon Cowell Confirms 'America's Got Talent' Will NOT Have Live Audience In Their Live Shows
NBC
AGT judge, Simon Cowell has revealed in a recent interview with Entertainment Tonight that the show's live finals will not be held in front of thousands at the Dolby Theatre this year.
Cowell confirms 'AGT' live shows will NOT go ahead at the Dolby Theatre
Speaking to Entertainment Tonight this week, Simon Cowell gave an update on his personal phone ban, life in quarantine and the latest season of America's Got Talent.
On the topic of this year's season, Simon confirmed that the live shows won't go ahead at the Dolby due to the Coronavirus pandemic. "I don't think we're gonna be at the Dolby Theatre with 3,000 people. I think that's not gonna happen this year," began Cowell. "Whatever we need to do, we will get to the end of the finals this year. There will be a winner."
RELATED: SIMON COWELL SIGNS 'AMERICA'S GOT TALENT' FAVORITE BENICIO BRYANT TO A DEAL WITH SYCO RECORDS
America's Got Talent has religiously chosen the Dolby Theatre in Hollywood to air the live shows. Due to the extremity of the venue's capacity and current restrictions due to the Coronavirus, it's likely that AGT will air it's live finals at a later stage this year with a smaller studio audience.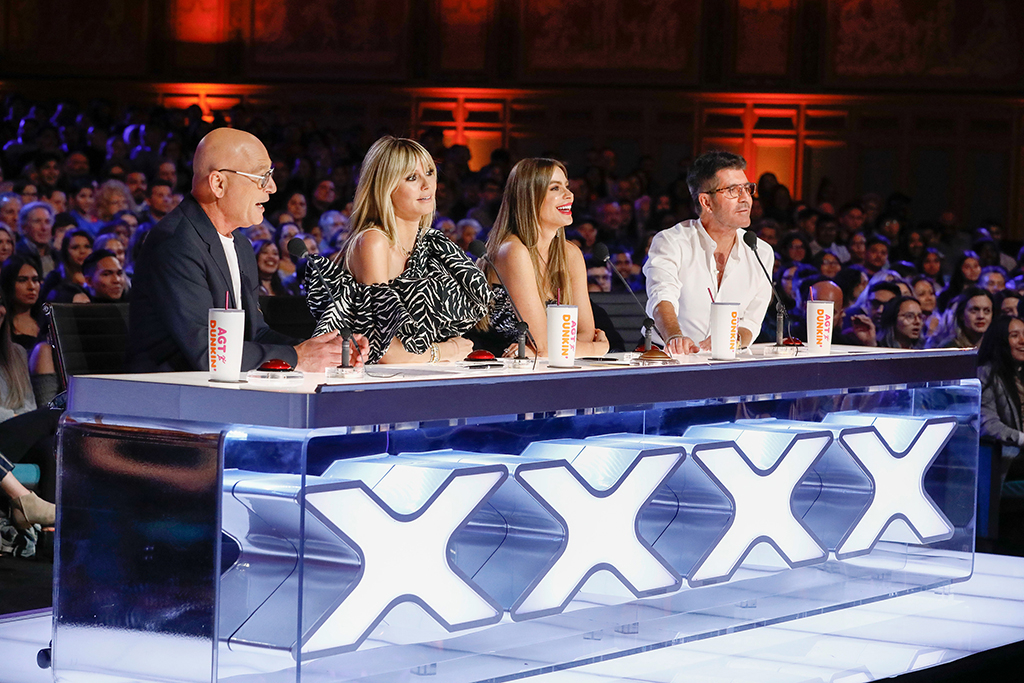 What will be different about 'AGT' this year?
Apart from the obvious change of venues for the live shows, we can expect this year's season of America's Got Talent to look and feel much different.
RELATED: SINGING GROUP RESOUND DELIVERS A POWERFUL PERFORMANCE ON 'AMERICA'S GOT TALENT' [VIDEO]
We have already seen the panel airing online auditions for those who didn't get a chance to perform at the Pasadena Civic Auditorium. It's likely that the Judge Cuts stage of the show will follow a similar format via Zoom or it'll be axed altogether just for this season.
Like Britain's Got Talent, Simon may choose to push back the live finals to the Winter, in the hope that things will return to normal by then. However, even if the winner was to be announced that late into 2020, it's almost definite that there will be a much smaller production.
None of these predictions have been confirmed yet.
Catch America's Got Talent every Tuesday night on NBC at 8/7 EST.
Let us know what you feel about this article